No kitchen is complete without a blender. In our review of the top five blenders on the market, we take many key factors into account. In just the past decade, consumers have gotten comfortable with the idea that a high-quality blender is not only worth its cost, but is indispensable in the preparation of nutritious, delicious meals.
Blender enthusiasts tend to look for the same general characteristics when they shop. Not only should the appliance have a snug and reliably secure lid, it should also come with a solid warranty, offer versatility, have a stable base-unit, and enable hassle-free cleanup.
Consumers should also make a short checklist before heading out to purchase a blender. Consider whether the unit will be used to prepare full-scale meals or just smoothies and drinks. In many cases, a general purpose blender will be ideal for drinks and light meal prep. For those who intend to do extensive grinding and more demanding chores, then a heavy-duty unit is probably the smartest option.
Less important questions should also be included in the checklist, such as how often you will be using the blender, how many people you typically cook for, how much storage space exists for the unit, and whether you want a lot of extras, like pre-programmed speeds and "smart" programming.
Top Five Blenders on the Market
Our list of the top five blenders on the market begins with the very best one we tested and proceeds to the fifth-best unit. There is quite a bit of variation among the five with regard to price, options, extras, and overall quality. However, considering that there are more than 100 different blenders readily available, making the "top five blenders" list is a laudable achievement. Here are reviews of the top five blenders, with the "winner" listed first: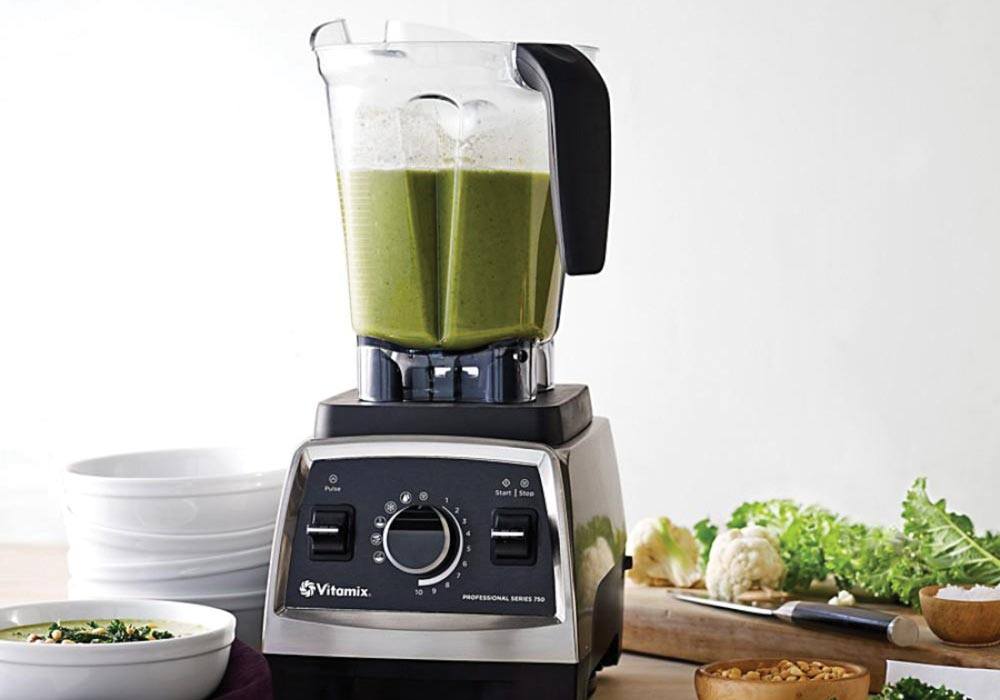 The Vitamix 750 Pro tops our list because it offers the most diverse set of high-quality options, like five pre-programmed settings to handle virtually any kitchen blending chore. Cleanup is simple, storage is convenient and there are two designs to match standard kitchen décors.
The 2.2-peak horsepower motor is quiet but incredibly powerful, and able to grind, blend or puree most any edible item. Adding a single drop of dish soap plus a bit of warm water is all that's needed for a 30-60 second automated cleaning job. The ample 64-ounce container is designed for convenient use and storage and the manufacturer includes a 7-year warranty. Suggested retail price is $540.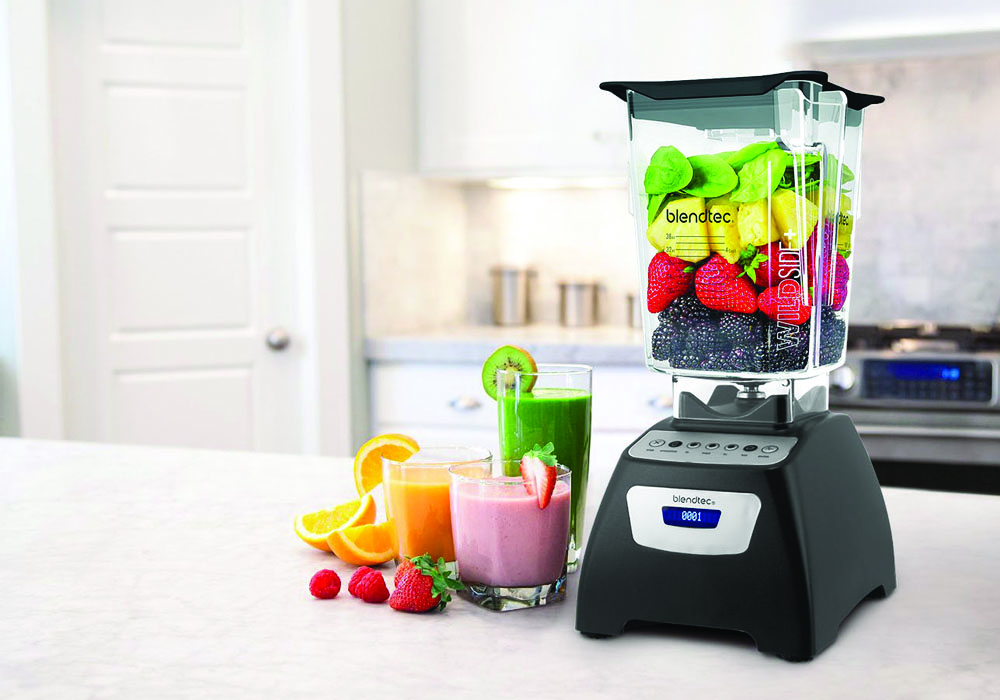 Four speeds and a convenient pulse button make this Blendtec product a versatile kitchen helper. Though somewhat loud, it is very simple to operate. Its 1,560-watt motor juices, mixes and purees most anything.
We found the Blendtec adequate for making smoothies, soups and purees, but not always up to the task for heavier jobs like nut butter and grinding. It comes with an 8-year warranty and is priced at $253.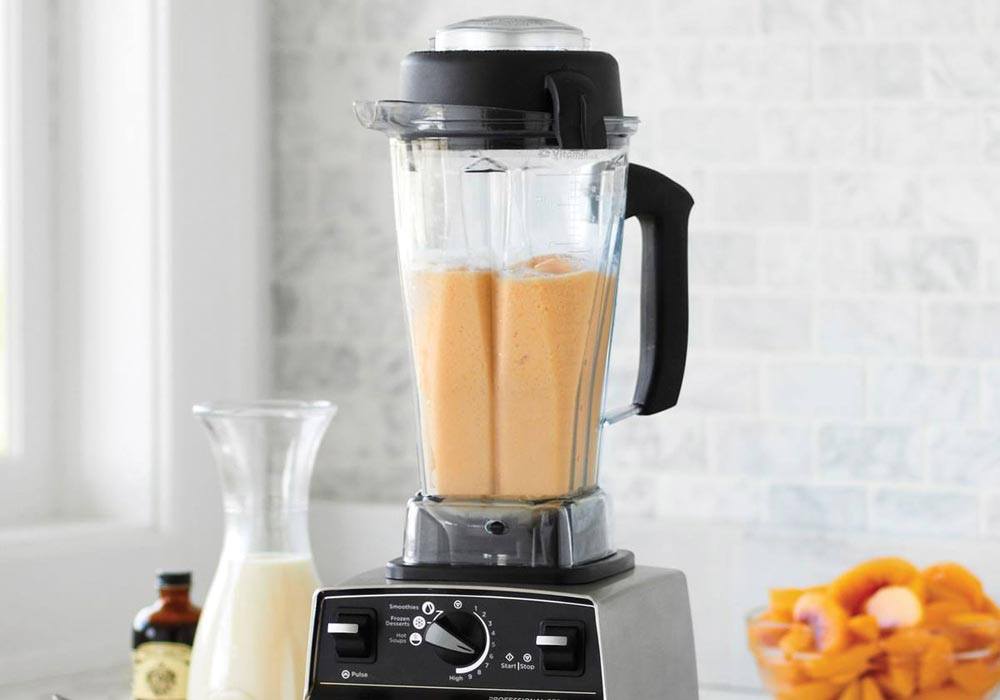 With its 7-year warranty and accessible price of $430, the Vitamix 5200 is an excellent blender for its market niche. Though not dishwasher safe, the unit has 10 power settings and easily chops ice, grinds seeds and makes perfect smoothies. Because of its height, it does not fit into all kitchen cupboards, but does wonders with nut butter, and even the heaviest blender chores. Well-designed and reliably durable, the Vitamix 5200 is a solid choice at this price point for all-around kitchen blending tasks.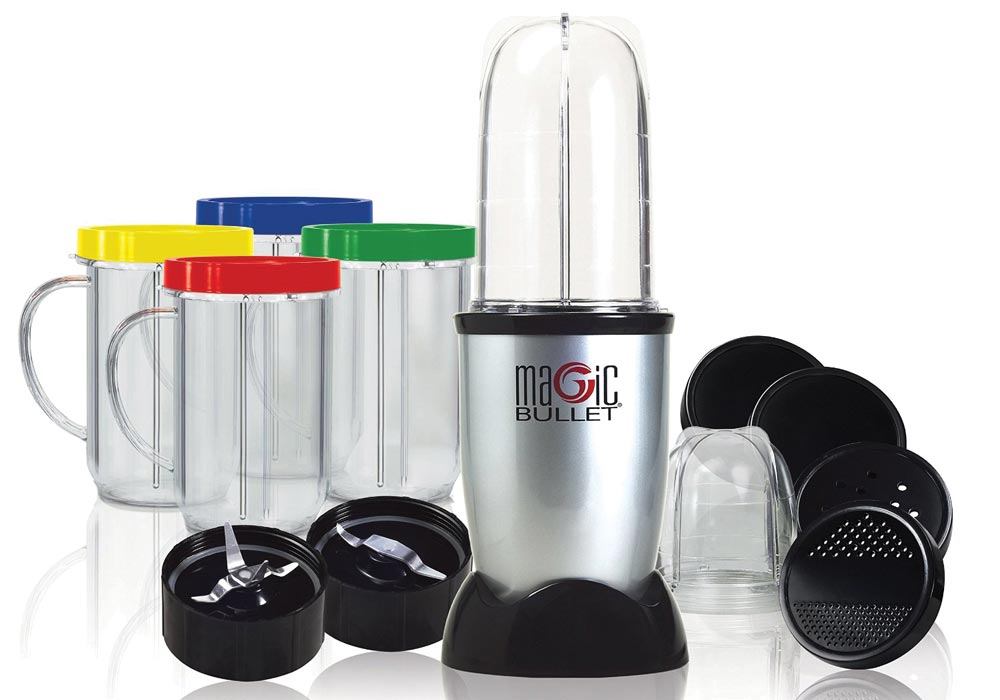 The Magic Bullet 1701 is the least expensive, and least powerful, blender to make our top five blenders listing. But, considering the low price and overall utility of the Bullet, it performed admirably in our tests. Its interesting, attractive design allows for single-serve preparation, making it a smart, economical choice for people who live alone and don't do a lot of cooking.
Its low power causes ice crushing and heavier jobs to take longer than expected, but it is easy to clean, comes with a one-year warranty and costs a skinny $50.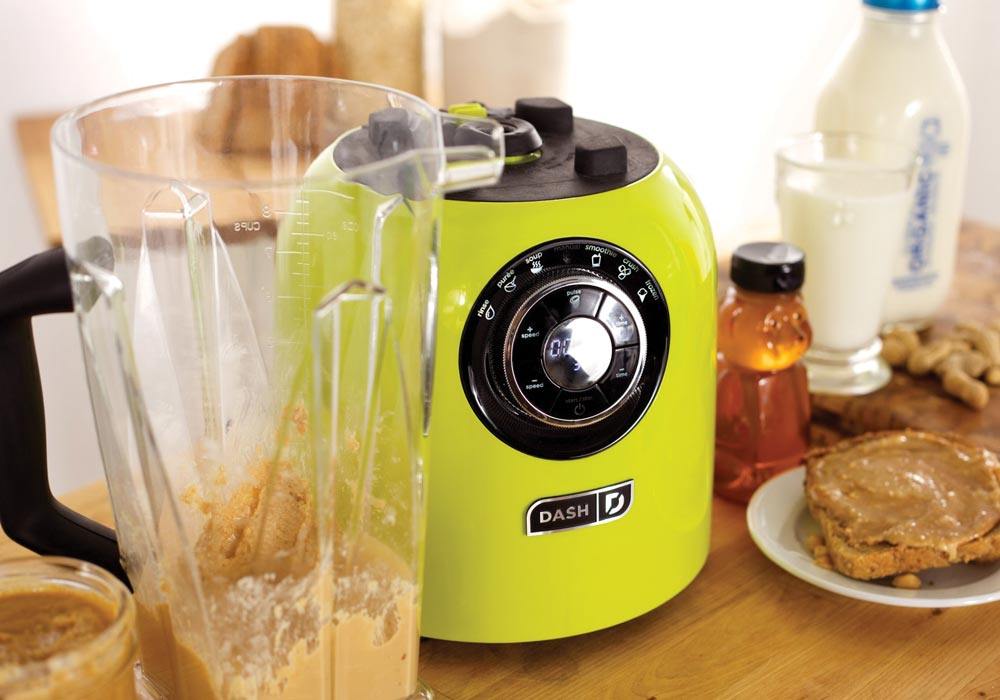 At a reasonable $188, the Dash Chef is a wonderful all-around blender whose only big drawback seems to be its unusual warranty and its bulky size. The motor comes with a lifetime warranty but everything else only carries a one-year backing from the manufacturer.
But for smoothies, ice crushing, general blending and smoothies, the Dash Chef is a winner. With easy to clean, dishwasher safe parts, the blender does a great job with hot and cold beverages, and even heavier tasks like grinding. For all-around utility, price and versatility, the Dash Chef is a worthy member of our top five blenders listing.
Final Thoughts
Consumers who want to purchase a top-notch blender should keep in mind that there is a huge amount of variation among the best-selling units. After deciding on the desired options, frequency of use, and pricing, anyone who wants to upgrade a kitchen should seriously consider purchasing a high-quality blender for food and drink preparation. The blender market offers such a diverse array of choices, there literally is a blender for every taste!