Tokyo is a city like no other. In hundreds of ways it's unique, unforgettable, and one of the most exciting places in the world. When it comes to eating out in Tokyo, the choices are virtually endless. In fact, Tokyo dining establishments have earned more Michelin Stars, the most prestigious ranking in the restaurant industry, than any city on earth, including New York and Paris!
What does all that mean for those who travel to Tokyo in search of great Japanese food? It means there are so many options that you'll need a list, a big list. The 14 places listed below are among the best of the best in each major category, from street food to formal restaurants to neighborhood cafes.
Make your trip to Tokyo a gastronomic dream by visiting a dozen or so of the very best dining establishments the city has to offer. But first, you need to know about a couple very important "rules of the road."
A Few Words about Japanese Food Etiquette
A Tiny Bit of Japanese Goes a Very Long Way
Knowing a few simple rules of the Japanese food universe will go a long way toward making your visit a pleasure. First, consider learning the six most common restaurant words. Konbanwa means "Good evening," arigato means "Thank you," sumimasen means "Excuse me," kudasai means "Please…," and konnichiwa means "Good day," and gochi-soo-sama means "Thanks for the wonderful meal," which you say on your way out the door.
Japanese people routinely use common greetings and pleasantries when entering or leaving a restaurant, so consider greeting your host/hostess when you enter, saying please and thank you when appropriate, and smiling while saying "Thank you" on the way out remember to do as the locals do and say gochi-soo-sama.
Reservations
For dinner and lunch, you might need to make reservations at busy restaurants. But don't worry; Japanese food is worth the wait, especially in Tokyo's best eateries. You might need a Japanese friend to phone in a reservation for you, but remember to show up at the appointed time or a few minutes early.
Unlike some popular tourist destinations, Japan is a country where time and promptness are highly regarded. Even as a tourist, you'll be making a strongly favorable impression by showing up when your reservation time approaches.
No tipping
The good news and bad news has to do with tipping. The good first: In Japan, patrons leave no tips, even if the service is excellent. The other side of the coin: Patrons don't ask for favors or special consideration when dining. For you, the tourist, that means not asking for extra this-or-that, and not asking a cook to leave something out of a standard menu dish. It's just not done.
Go with the flow, and if you don't like something, remove it from your plate or better yet, just don't eat it. Japanese people try not to make a restaurant owner's job difficult. The reward is the "no tip" thing, which is a nice touch.
Noses, chopsticks, and chairs
It's best not to sneeze or even blow your nose in public, so save it for the restroom. If you are overcome by an unavoidable urge to sneeze, try to cover it up somehow or look away from everyone and bury it in your hands as quietly as possible.
That what the Japanese do, so you can do it too. For runny noses or colds, try to sniff until you're able to get to a restroom. If you have a serious cold that causes lots of "nasal" problems, avoid going to restaurants altogether until you have the situation under control.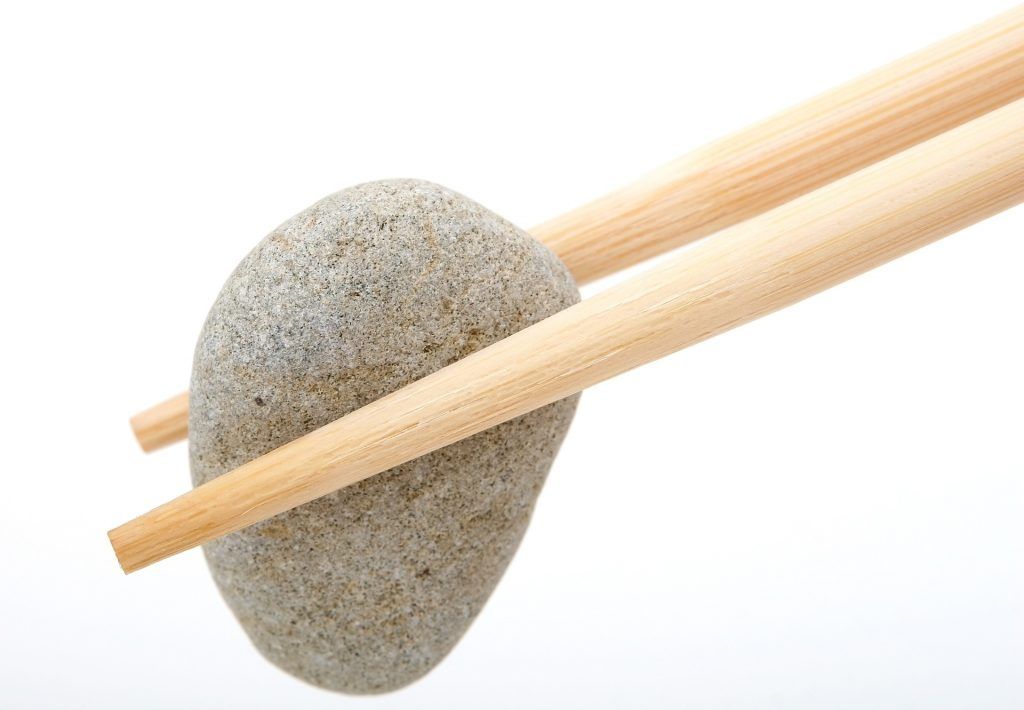 Don't wave or gesture with your chopsticks, ever! Use them only for eating and be sure to place them on the provided stand when not in use.
Many restaurants you visit will have no chairs in view. If you absolutely are unable to sit on the floor for the duration of the meal, ask for a chair as soon as you walk in. Most Tokyo restaurants and cafes have one or two "Western" chairs in storage and are happy to offer them for your use. Don't be shy about asking. You won't insult anyone by doing so and it's better than going home with a sore back or injured knees.
Bringing it All Back Home
If you want to bring all that great Japanese food home with you, you're out of luck. Fortunately, I found a book that is the next best thing. Out of dozens of offerings in the "Japanese food" category, this one is a real gem. It's called "Japanese Soul Cooking: Ramen, Tonkatsu, Tempura, and More from the Streets and Kitchens of Tokyo and Beyond"
and contains simple recipes for all the great stuff you'll remember from your trip to Japan, including time-honored favorites tempura and gyoza.
Packed with more than 100 authentic recipes, the book clearly explains cooking techniques, describes all ingredients in detail and even offers a bit of history about each dish. This is what real Japanese food is all about, and the authors know their business.
So if you can't stop dreaming about that tasty gyoza you ate near the Imperial Palace, or still remember the smell of that okonomiyaki you had in Shinjuku, this book is for you. It's almost like being back in Tokyo, wandering through the streets of Ginza or Roppongi and hunting for the perfect back-alley cafe after a day of world-class sightseeing.
14 Great Places to Eat in Tokyo
Tonki in Meguro
Tonki is a popular choice with locals in Tokyo, features a fully-open kitchen and specializes in one thing, tonkatsu (breaded, deep-fried pork strips) one of modern Japan's favorite dishes. The place is huge, intentionally plain, and has been perfecting the art of tonkatsu preparation and service for 80 years.
There are no appetizers and no desserts served here, and your entire meal (of tonkatsu, spiced with mustard and topped with shredded cabbage) will be ready in about 15 minutes from the time you order. Soup and rice accompany your main dish, and then it's time to say "Gochi-soo-sama" and leave. Prices are surprisingly low.
Ishiwaka in Kagurazaka
On the pricier side but well worth it, Ishiwaka is a world-famous restaurant and its owner something of a celebrity in food circles. For traditional Japanese food, served in Tokyo's geisha neighborhood (don't forget to wander the streets as the sun sets to catch a glimpse of a geisha hurrying to or from an engagement) this spot has it all: atmosphere, amazing food, and flawless customer service.
Sushi Saito in Roppongi
For a once-in-a-lifetime eating experience that combines quintessential Japanese culture with the best sushi you'll ever eat. Ever. Period. The three-Michelin-star tiny venue (only 9 seats and those are at the counter) is run by Mr. Takashi Saito.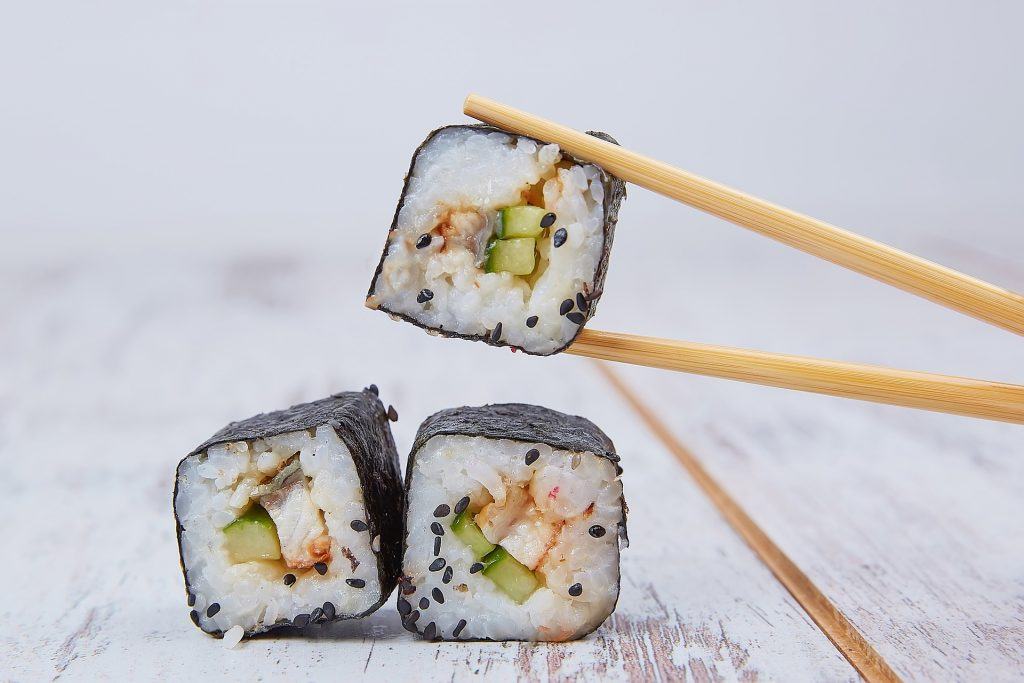 The meal will set you back because, well, it's a world-renowned restaurant run by a world-famous chef. But the relaxed, intimate atmosphere is uniquely Japanese, and reservations are a must. As is the case with famous Italian opera houses, it's really best to book at least 90 days in advance.
Tamawarai in Shibuya
Known to all locals as one of the best noodle joints in the country, and with amazingly low prices, Tamawarai's chefs make every noodle the old fashioned way: they create and mix the dough, roll it out on a table and then slice out each delicate noodle with a special tool.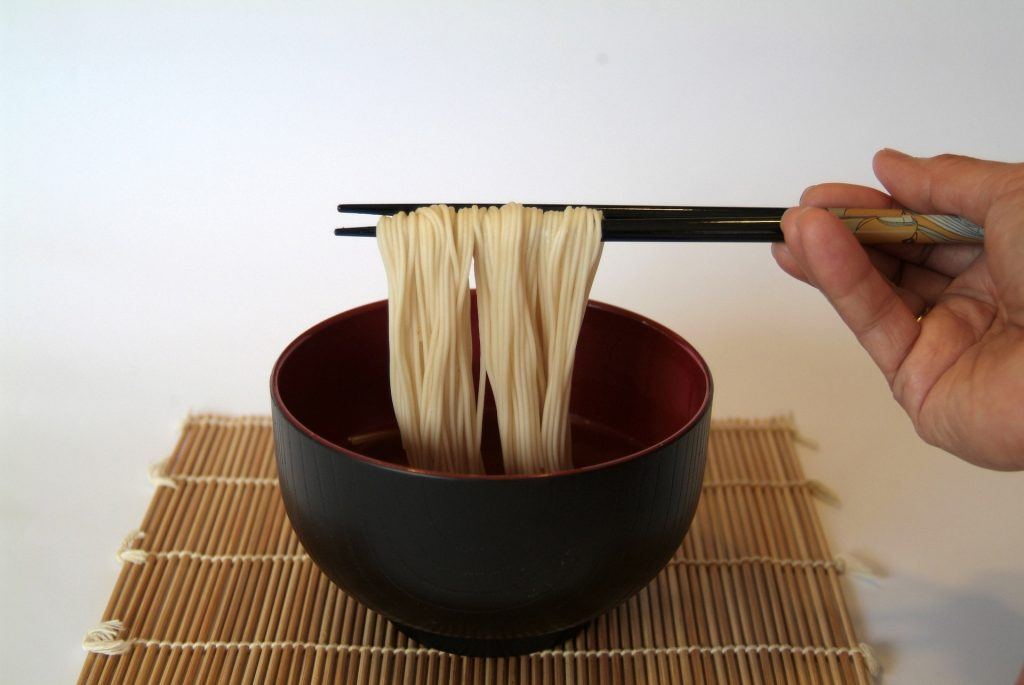 No machines are used in food preparation here. You can't make reservations here so don't try. But the incredible miso and other sides are worth the hour or so wait to get in the door. After dinner, you can explore the streets of Shibuya, one of Tokyo's exciting west-side neighborhoods.
Suzuran in Harajuku/Shibuya
Another Shibuya favorite, and on the low end of the price ladder, is Suzuran. Ramen-lovers get the best of the best here, with super-light noodles, aromatic flavorings and top-notch sides for one low price. The cooks at Suzuran like to say they make noodles "Chinese style," so get ready for an authentic treat.
Fukamachi in Kyobashi
Also known as Tempura Fukamachi for its specialty, this moderately-priced wonder is pure Japan, complete with limited seating, understated decor and a chef that is a true artist in his field.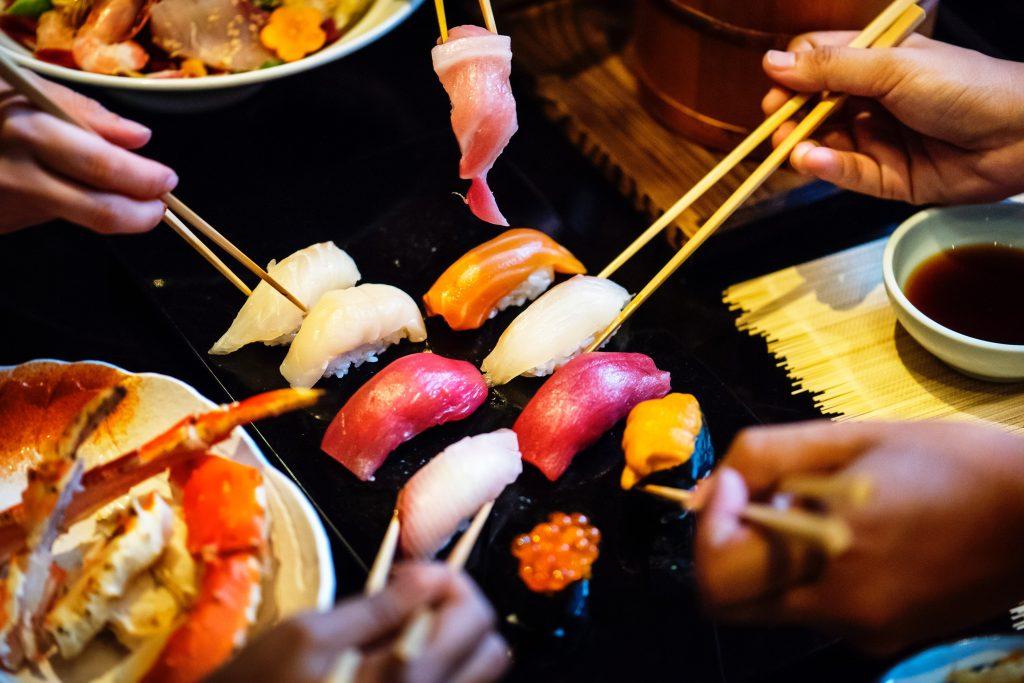 The full range of seafood, common and rare, is served in delicious batter fry style along with vegetables, urchin and other seafood sensations fit for royalty. Lunch prices are lower and it's easier to get a seat, but an evening meal at Fukamachi will put you in dreamland.
Shima in Nihonbashi
Some people say Shima is impossible to find, on the pricey side, and has a strange menu system. The chef, Mr. Manabu Oshima, hails from Kyoto and serves only the finest beef from his hometown. He also ages it himself. While prices are high, this is the lowest-priced of the famous steak restaurants in Tokyo, and by far the friendliest.
The chef enjoys conversing with visitors and speaks perfect English from his years studying abroad. At the end of the meal, you'll get a steak sandwich to take home. These boxed treats are prized by locals, who have turned the place into a cult-status spot that is known for having a personality all its own. You will need help finding Shima but the reward that awaits you will make the journey seem like a trifle.
Torishiki in Shinagawa
If you like chicken, you will love Torishiki, a classic Tokyo-style eatery that specializes in yakitori (grilled, on-a-stick chicken). Yes, you can buy yakitori from street vendors but this place raises the food to a form of fine art. An open charcoal grill is the center of the chef's kitchen, in which he presides like a famous film director on the set of a big budget blockbuster. Specialties like grilled tofu and egg-yolk "chochin" are among the other treats diners enjoy.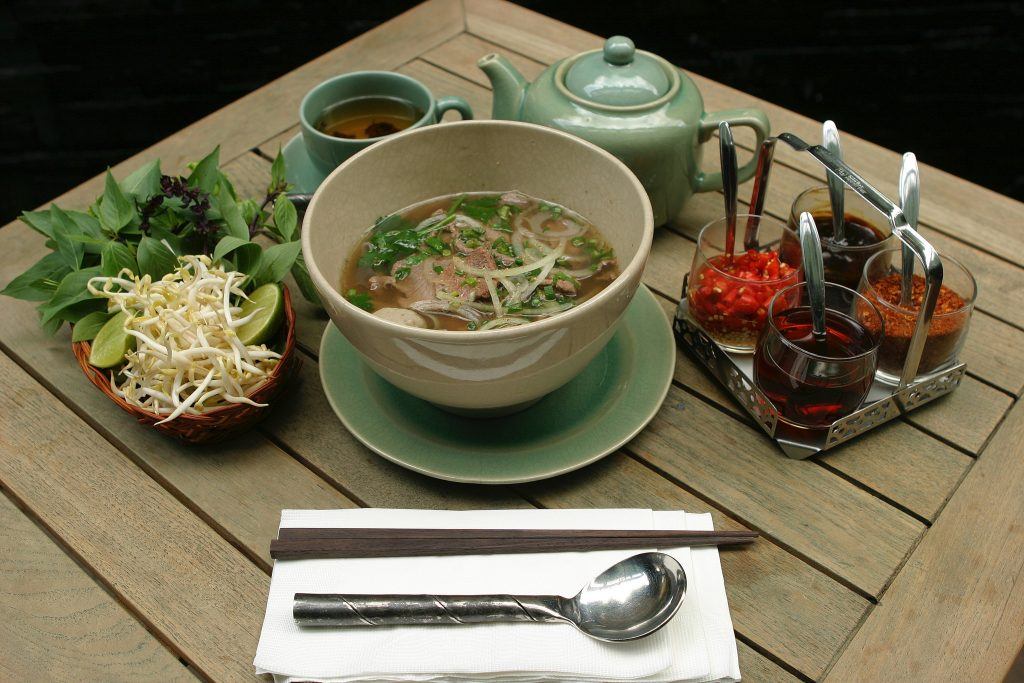 At the end of your stay at Torishiki, you'll imbibe an unspeakably delicious broth that will make you forget about any chicken soup you've ever tasted. Priced moderate and up, this restaurant is revered by locals. In a city with so many awesome places to eat, that means a lot. Put Torishiki on your "must eat there" list, and you won't regret doing so.
Toraya in Midtown Tokyo
For one of the most traditional of all Japanese foods, wagashi, Toraya is the best in the city without a doubt. Not a full-service restaurant, the venue specializes in sweets that are often served within traditional tea events like tea ceremony. Many people order these delicious morsels for take-out in gift boxes, but to savor a taste of real Tokyo, stay and enjoy several pieces of sweetness in the store's gorgeous tea room.
Repeat tourists know a secret: After dining at a standard restaurant, head to midtown and take your dessert and after-dinner tea at Toraya. The shopkeepers are as friendly as can be and love to show non-Japanese visitors the goods. Candy like this is an art form in Japan, so a stop at Toraya is more like having lunch in an art gallery or famous historic locale. The tea is fantastic, and the wagashi is simply unforgettable.
The prices are surprisingly low, so don't forget to order a few boxes to take back and give to your friends as gifts (or to keep for yourself and just give your friends an "I visited Tokyo" tee shirt).
Isetan Shinjuku in Shinjuku
Low to moderate prices are just one of the pluses of Isetan Shinjuku. Travelers looking for a classic Tokyo dining experience that won't cost much can enjoy dozens of unique, traditional confections and sit down to a meal at the restaurant's in-house kitchen, which is open for full viewing. One of the nice touches is the staff's willingness to serve your meal in a bento box so you can carry it upstairs and eat on the garden atop the building's roof.
Teppan Baby in Shinjuku
A hidden gem in Shinjuku, Teppan Baby serves some of the best Japanese pancakes in existence. The garlic rice and traditional yakisoba are known throughout Tokyo, the prices are moderate, and their dessert specialty of red bean paste is much better than it sounds.
It's a family-friendly, cozy spot that serves up some of the best okonomiyaki this side of Timbuktu. There's even an evening show where customers are invited to participate in singing and speaking a few lines of dialogue, but that's mostly for the locals. For the price and atmosphere, this is one of the best bargains in Tokyo dining.
Ginza 300 Bar in Ginza
Okay, so it's not technically a "restaurant," but Ginza 300 Bar does serve bar food and is priced right for young people who want to mingle after work. Think of it as a Japanese version of Applebee's and you'll be near the mark.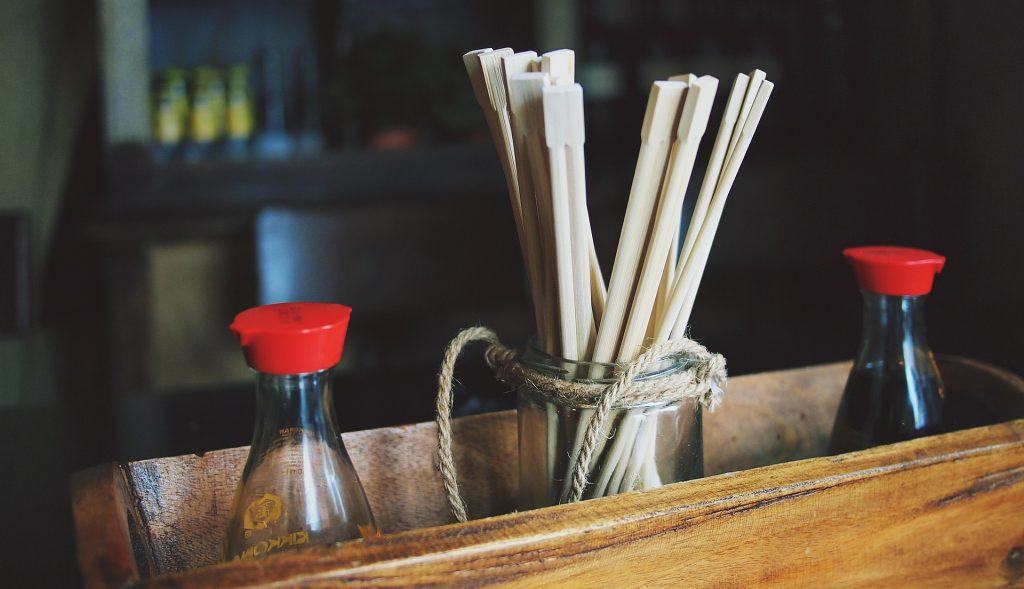 For Ginza, the prices are super-low. You buy 300-yen vouchers and exchange them for food and drinks, so service is fast and friendly. There's a DJ and most of the staff speak English, which is a refreshing break from a day of trying to get by on a dozen or so Japanese words.
Genki Sushi in Shibuya
Genki means "health," and yours will definitely be improved by the fun, upbeat atmosphere and excellent sushi at Genki Sushi. What's not to love about a place with low prices, delicious food, English-option on the ordering screens, and service with a smile?
They're also known for their amazing tea and other seafood sides. But the best feature is the small tram that delivers your order directly to your table. Locals and tourists rave about Genki Sushi and the place has developed quite a following in the past several years.
Street Vendors near Yotsuya Train Station
Some of the best street food in town is near the Jochi/Sophia campus complex by the Yotsuya rail station. This area of town is rich in history; the university has a few pre-WWII buildings still standing, and the Imperial Palace is a short walk from the station. Perhaps because the vendors cater to so many college students, both local and foreign, the offerings in this quaint neighborhood are delicious and inexpensive. Be sure to try the nikuman and yakitori.
The prices are astonishingly low, each stand has its own "atmosphere" of young folks lingering around or sitting on nearby benches enjoying the food. There's a lot of English spoken here, so don't be surprised if you're approached by a student who wants to "practice" with you. It's a uniquely friendly place where young, old, locals and foreign visitors mix and snack on some of the best street eats in Tokyo.
On Your Way Out the Door
Leaving the restaurant is a good time to say gochi-soo-sama, smile at your host/hostess and even add an arigato (thank you) or two as you exit. Tourists who know a few words of Japanese, follow the standard rules of etiquette and seem to get along with fellow diners are greatly appreciated. Japanese food is about so much more than eating; it's about social interaction and as a guest, you are sort of "on display."
Taxi time?
When you get ready to hop into a taxi, remember that the rear left door will open automatically for you. Get in quickly and tell the driver where you need to go or show him the written address on a piece of paper or on your phone screen.
Tokyo taxi drivers are used to tourists and are adept at reading destinations and deciphering "tourist Japanese." A few even know a bit of English and most enjoy chatting with foreign visitors. And remember, the "no tipping" rule applies to taxicabs too.
Money matters
Cash is still "king" in Japan, so understand that most restaurants prefer cash, even if they have credit card technology in plain sight. Some business groups use credit when they have established regulars and arrive in very large parties. But for regular people like tourists, cash is the way to go.
Don't Forget
You'll never forget your trip to Japan, and all the wonderful meals you have in Tokyo will remind you why Japan is one of the most visited nations on earth. Some tourists like to collect business cards from the restaurants they visit, or even paper menus that the hosts are always happy to hand out.
Keep everything, because if you ever return to Tokyo, you'll want to visit your old haunts, where you'll no doubt be shocked at how many restaurant owners remember your name after years of absence. It's a Japanese thing, and Tokyo eateries are run by some of the nicest people you'll ever meet.
A personal note: When I returned to Tokyo after nine years, most of the restaurants I first visited were still in business and every single owner remembered my name AND my order! In the U.S. city where I now live, even local restaurant owners don't know my name after a dozen visits. That's all the more reason to cherish your time in Tokyo, make a few friends and plan to return as soon as possible.