Kyoto is a city like no other. Visitors are often overwhelmed by local history, authentic cultural sites and of course the phenomenal beauty of the place. Everyone has heard of the environmental agreement called the Kyoto Protocol, but the city is better known as a treasure trove of Japanese history. It contains 17 UNESCO World Heritage Sites, more than almost any other city on earth.
A Few Basics for Travelers
Going from Tokyo to Kyoto by train takes between 2.5 and 3.5 hours depending on whether you take the Bullet Train (Shinkansen) or standard rail cars. Getting around the city by train, but or taxi is easier and less confusing than in the bigger cities, especially Tokyo.
Kyoto Palace is a favorite landmark in a city steeped in tradition. Kyoto weather features hot summers, very rainy Septembers and Octobers, and cold winters that include a modest amount of snowfall. As in all Japanese cities, be ready for typhoons and major thunderstorms. Tourists are usually intrigued by the many Kyoto sushi bars, Kyoto animation studios, and special Kyoto restaurant offerings.
No helpful Japan guide would be complete without mentioning the most convenient airports for Kyoto visitors. Note that there is no "Kyoto airport" but instead the area is serviced by three nearby facilities: Osaka International Airport, Kansai International Airport, and Central Japan International Airport. Whether you're traveling around Japan or just to Kyoto, it helps to know that Japan is covered with rail lines and a full airport network for ease of travel.
The tradition and heritage of Old Japan within the confines of Kyoto is so thick you can almost sense it in the scent of the morning air. This is a place where people have been living and working for more than 1,500 years since the first Shimogamo family members settled there. Several hundred years after that, around the year 794, Kyoto had become important enough that it was named the national capital. For 1,075 years it would remain the center of Japanese cultural and political life, until Tokyo became the capital in 1869, the beginning of Japan's modern era.
Choosing just ten things to do in Kyoto is merely a starting point for the curious traveler who wants to know more about Japan and its people. But the following list serves as a solid introduction to the magic, the heritage and the unique tradition of what Japan was and still is. Kyoto is a city that exists in two worlds simultaneously. Much of the old is gone, but enough remains for the traveler who wishes to get a glimpse into the life of a world that once was.
Choose at least one item within each of the 10 categories based on personal preference, cost, how long you'll be in Kyoto, etc.
1. Visit Temples and Shrines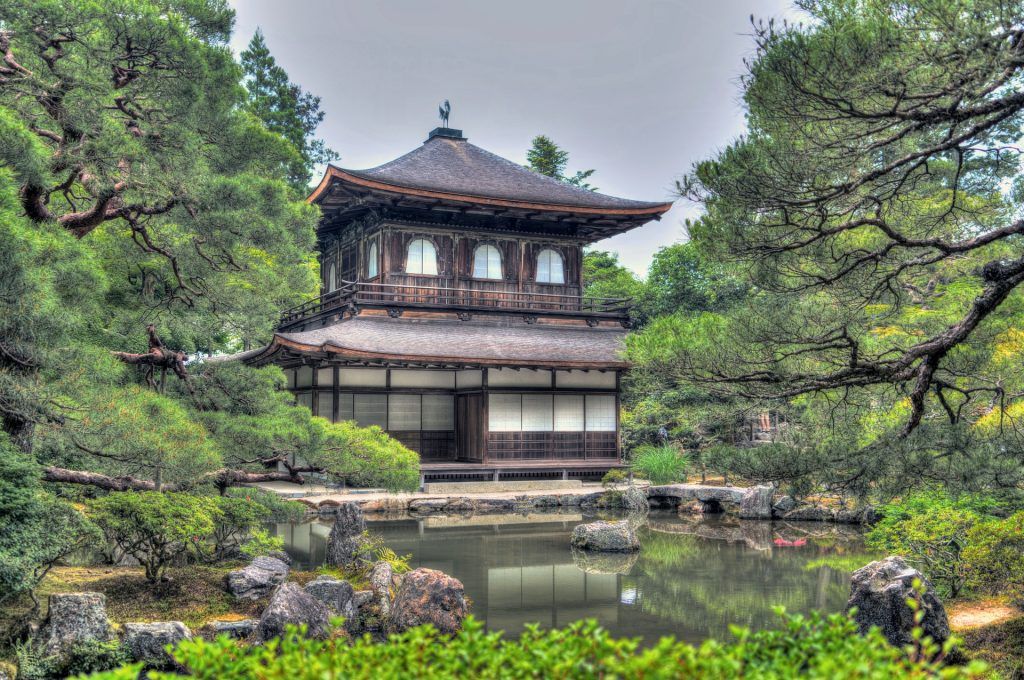 Ryoan-ji
Every day from early morning until 5 p.m. the Ryoan-ji Temple is open to the public for a small admission charge. This perfect example of Zen Buddhist artistry and temple design has made Ryoan-ji one of the top places in Kyoto for temple/shrine enthusiasts.
The rock garden is world famous for its beauty and mystery: no one is quite sure when it was designed or what it is supposed to depict. Visitors leave Ryoan-ji with a certain indescribable feeling and routinely mention the place in travel reviews as one of Japan's most interesting spots.
Ginkaku-ji
Ginkaku-ji, Japan's "Golden Pavilion," is a must-see temple stop for visitors in Kyoto. Originally a retirement house for the shogun in the late 1400s, and later turned into a temple, Ginkaku-ji contains no silver and is not nearly as opulent as the nearby Golden Pavilion, but that's part of its charm. This low-key Zen temple is a short walk from Ginkaku-ji's bus stop. The gorgeous trees, the garden of sand, serene pond, and the nearby woods are a reminder of what life must have been like in Japan more than 500 years ago.
Kinkaku-ji
Kinkaku-ji Temple, the "Golden Pavilion," has become a symbol of the city in which it resides. In winter, the grounds are often covered with pure white snow and the silent pond is the perfect mirror for the gold-leaf on the temple's roof. This must-see Kyoto location is open every day from 9 a.m. until 5 p.m. There is a small admission charge. Plan on staying for an hour or so just to wander the grounds and take in the opulent beauty and serenity of this ancient site.
2. Three Words: "Go to Gion"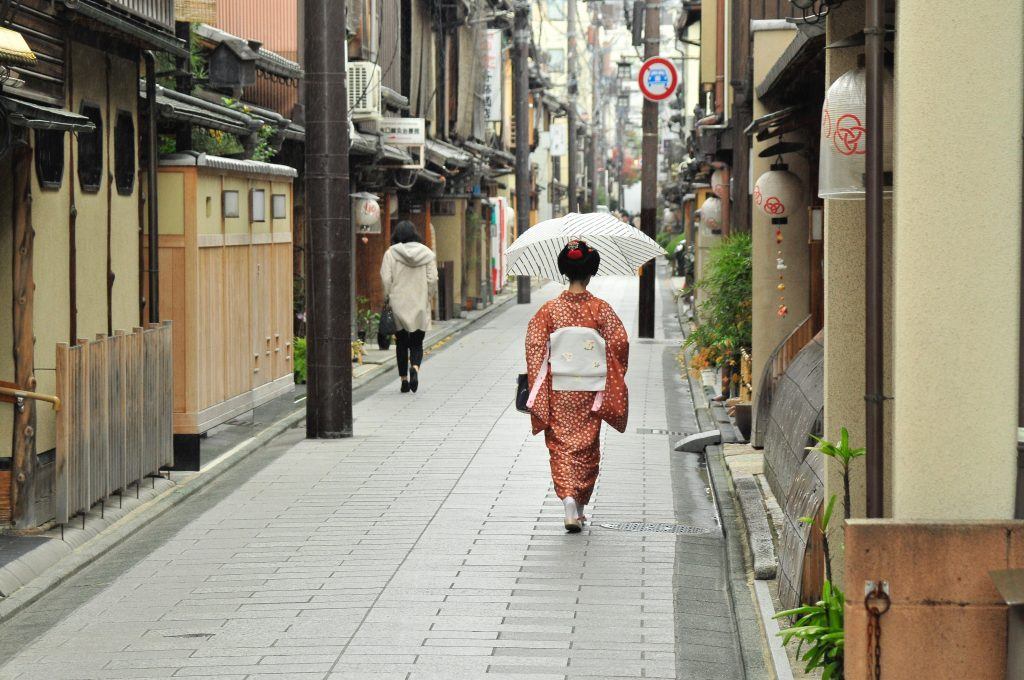 The oldest geisha district in the world is centered in Kyoto's Gion District. The neighborhood has an ancient feel to it and is home to some of the best restaurants in the nation as well as dozens of extremely old, wooden structures.
The tea houses and old world charm of the Gion District set the area apart from every other part of Kyoto. This is the real thing, not a movie set. Life in Gion has gone on pretty much the same for the past five centuries, and it continues today.
It's the best place to wander around in all Japan. If you hear the click-clack of wooden sandals and then catch a momentary glance at a geisha rushing from one old building to the next, you'll know you're in Gion. Be a polite tourist and avoid taking photos unless you ask first.
To see and experience the district first hand, simply take a bus to the Gion stop, or say to a taxi driver, "Gion ku-da-sai." It's actually best to take a cab because the drivers will know just where to drop you for prime geisha-watching. Taxi drivers are aware of the various geisha houses' performance schedules, so the extra cost of cab fare is usually worth it.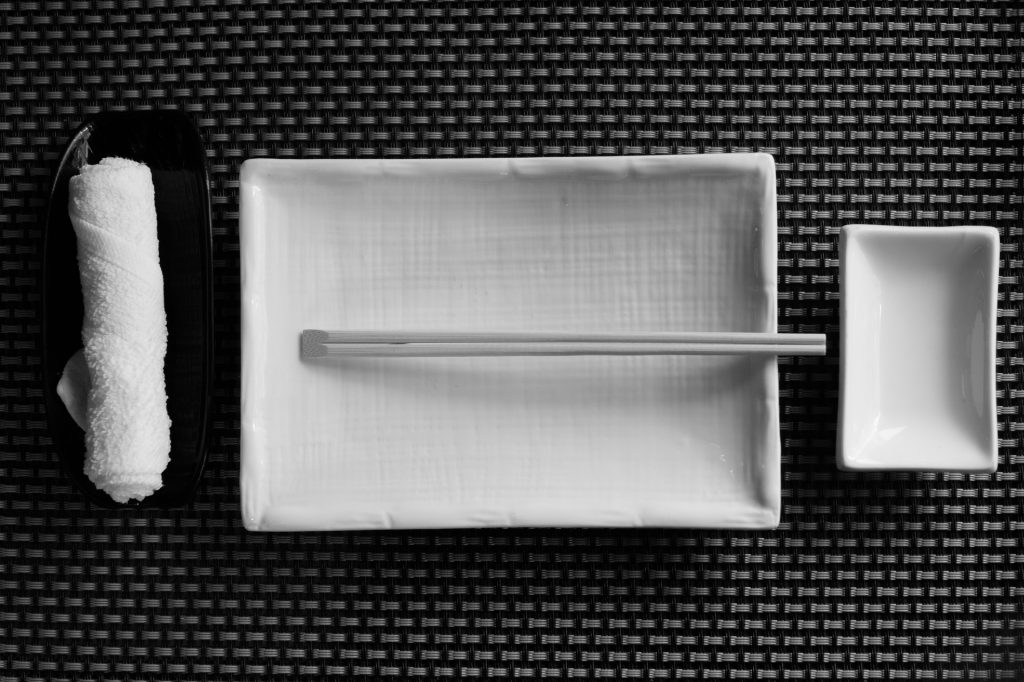 Kyoto's official food style is called Kyo-ryori, and there is no better example of a full serving that you'll find at the century-old restaurant in Gion, called Minokou. This experience is not cheap but is well worth the 12,000 Yen price tag.
What do you get for this admittedly high price: a dinner that you will never, ever forget. It's a seven-course, traditional meal served on a low-slung table over a tatami floor. It all begins with an ancient soup concoction that includes tuna, colored flower petals, and sea bream. Then the kimono-clad servers bring a special tofu dish that is surrounded in steamed soy milk.
There are more and less expensive versions of the seven-course dinner, but all are served with Minokou's exquisite attention to detail and historical authenticity.
4. Go Shopping at Shijo
The Daimaru, one of Kyoto's largest department stores, is near the Shijo train station. The 8-floor monster of a place offers a world of fashion choices, jewelry of all styles, and cosmetics counters that seem to stretch into infinity. At the top of it, all is a wonderful restaurant where you can recharge your stamina for more shopping.
After exiting Daimaru, walk east and view the rest of the shopping district's stores. A mile or so later you'll come to the shopping district's endpoint, marked by two shopping meccas: Koto Cross and Takashimaya. The latter is a massive department store in the true Japanese style; everything is flashy, fun, loud and the salespeople greet every single passerby.
Koto Cross was created with young women in mind. The place is packed with trendy cafes, specialty salons, and clothing of every conceivable style. There are also upscale boutiques, tourist stores for memento-seekers, and coffee shops with "Kyoto menu" fare. For travelers who need a fix of modernity during their stay in "traditional" Kyoto, the Shijo shopping district is a fun, fast remedy.
5. Try the Ramen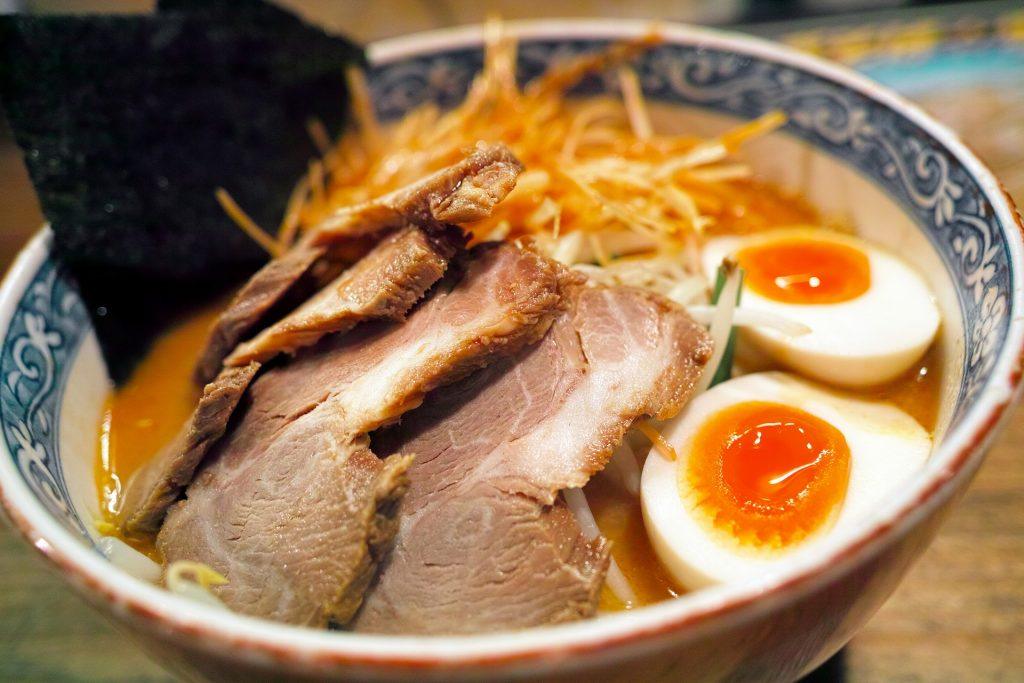 Even in Japan, Kyoto is known to be one of the best places to eat ramen. There are hundreds, maybe thousands of different kinds at the city's restaurants, noodle shops, and lounges. Two you should try are called "Ichiran," and the more traditional "Kyoto style." Ask for either one and you'll be in for a treat. Note that authentic Japanese ramen has nothing in common with the grocery products available in the West. In Japan, good ramen is a high-quality, nutritious meal.
Just next to the Kyoto rail station is one of the best of the best ramen venues: Honke Dai-ichi Asahi. And a very short walk from the crowded Kawaramachi train station is another famed noodle shop called Ramen Sen no Kaze. It's impossible to have anything but a wonderful meal at either of these establishments, and there really is something for everyone: Ramen Sen no Kaze offers halal, kosher, vegan, seafood, meat-based and every other imaginable type of ramen.
6. Venture to Museums and Art Exhibits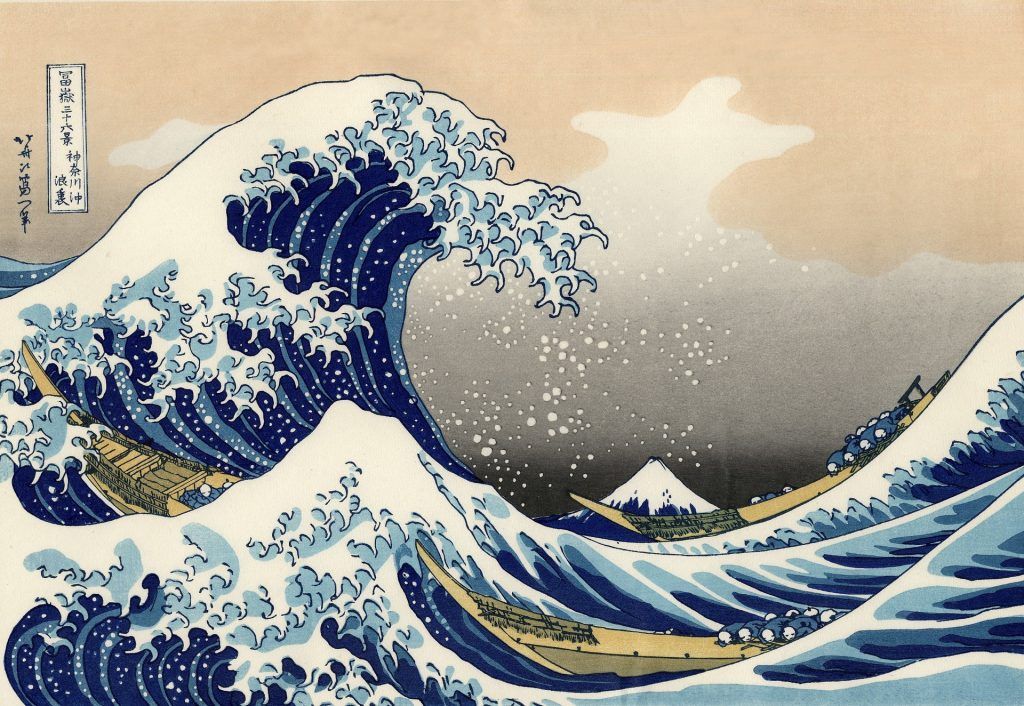 On the city's east side, very near Kyoto University, is the local "art" district. It includes several top-notch institutions like the Hosomi Museum, the National Museum of Modern Art, and the Kyoto Municipal Museum of Art.
Together, these three giant repositories of artistic heritage showcase local artists, modern works of all kinds, fine Japanese art since 1870, and ancient offerings from the fourth century onward. History, art and museum buffs will discover heaven in this part of Kyoto and can easily spend entire days looking through the collections.
Two smaller venues for art enthusiasts are "A Womb," and the Trang Room. The two are similar to many others in the area that caters to a hip crowd looking for food, music, and art all in one place. Both feature for-sale items from artworks to clothing created by local designers. Spend at least several hours on the East Side. Visit a museum or two, have something to eat, and enjoy a bit of live music.
Not far from the bus stop at Chionmae, in the Gion District, is a tiny tea house that goes by the name of "En." The venue is the perfect place for English-speaking travelers who want to experience authentic Japanese Tea Ceremony, complete with Zen traditions like the silent, slow movements, cup rotation before drinking, bowing, ritualistic washing of the utensils, and servers who wear traditional garb.
Taking part in a tea ceremony in Kyoto can be the highlight of a trip to Japan. Many people have listed this location and experience as their fondest memory of the city.
8. Sip the Best Matcha Tea in Existence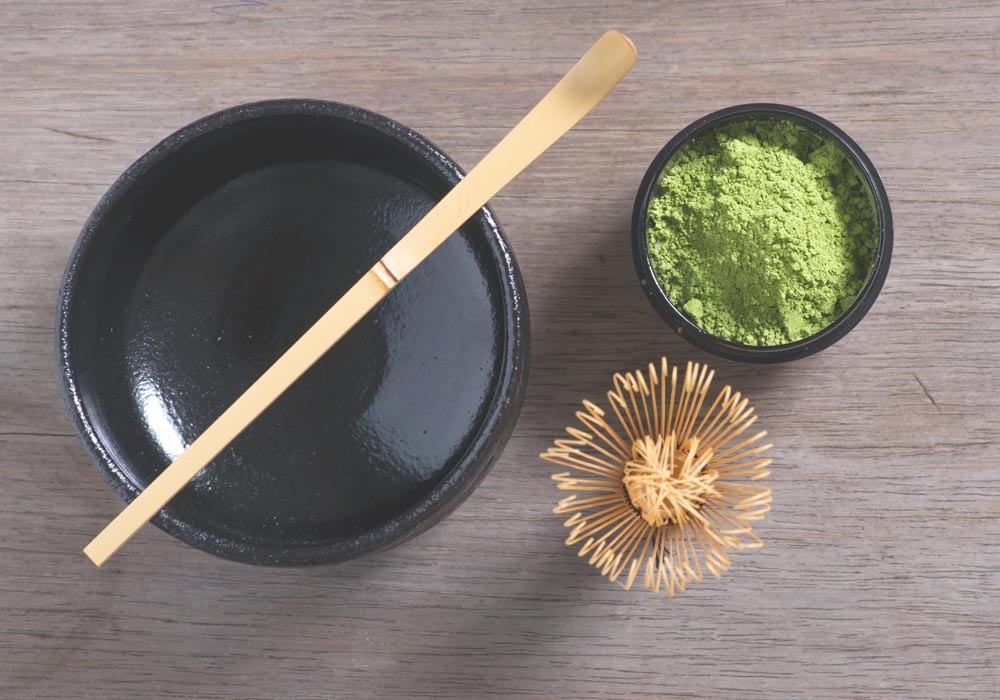 Tea lovers haven't lived until they've had a cup of Uji matcha at one of Kyoto's fine tea houses. Charyo Tsujiri is one of the best locations for top-grade matcha tea. Don't miss their to-die-for Uji matcha confections for the perfect ending to a long day of sightseeing. There's also a giant "matcha parfait" on the menu and it gets giant portions of social media love from everyone who visits the place.
Nakamura Tokichi is another of the best matcha spots. A brief walk from the Uji rail stop, this popular local tea house has been serving happy customers for more than 160 years. They serve hundreds of different kinds of matcha tea and desserts. At one time, the restaurant was named the most beloved tea shop in the world in an online survey of world travelers.
9. Stay Overnight in a Traditional Kyoto Hotel
Known as "machiya," these older houses in the city are all about 100 years old and some offer rooms for rent. Others have been converted into retail establishments, and a few are still privately owned. Two that are reasonably priced are Kyoto Machiya Sanjojuku and Oki's Inn.
Both are within walking distance from the central part of Kyoto and charge about 10,000 yen per night, per room (this is a bargain for couples sharing a room). Both houses are more than 100 years old and have retained their Meiji Era ambiance. There's no better way to spend a night or two in Kyoto.
10. See a Festival
Chances are, your travel dates will allow you to see one of Kyoto's colorful, historic festivals. Many of these celebrations have been taking place each year for five centuries or more. That alone is a reason to take part if you have a chance.
Ideal times for festivals in Kyoto are May, July, and October, when (respectively) the Aoi Matsuri, Gion Matsuri, and Jidai Matsuri festivals take place.
De-Parting Thoughts
Keep in mind that Kyoto is one of Japan's truly "traditional" cities and as such is not as trendy or modernized as Tokyo, Osaka, and other travel destinations. A trip to Kyoto is a once-in-a-lifetime experience in ways that visits other cities is not. The history, culture, and tradition still present in Kyoto are elements of an ancient world that might vanish within a generation.
The Gion district, for example, could be non-existent on your next visit to Japan. What was once a thriving Geisha culture has slowly been dwindling for the past hundred years. The Japanese government's cultural ministry is doing its best to preserve these unique treasures, but the march of time has a way of gobbling up a culture's precious jewels.
Be sure to spend as much time as possible taking in the atmosphere in Kyoto's neighborhoods and historic places. Many historians consider the city to be one of the modern world's only "windows" into the ancient past.
Treat a trip to Kyoto as a visit to another world because that's what it is. Gion, the temples, castles, shrines and older neighborhoods should be at the top of every visitor's list of things to do in Kyoto.