A top tourist spot in Japan, Kanazawa is often called "Little Kyoto" and is famous for its many museums, gardens, and other attractions. The charming little town is full of amazing sights, one of Japan's most famous gardens, interesting museums and quaint neighborhoods.
The central portion of the town consists of two key attractions: Kenroku-en Garden and the Castle Park. Some of the area's best museums sit directly south of the Castle Park, and historic homes dot the entire city region. Tourists tend to focus primarily on the central part of town with the garden and museums.
But for maximum fun and educational touring, it's wise to venture through the town and see all the key sights in this exciting, historic city. To make sure you get the very best out of your trip to Kanazawa, try to visit as many of the following places as possible.
Best Things to Do and See in Kanazawa
Whether your pleasure is gardens, museums, or best attractions Little Kyoto has it all. Here's a quick summary of what to do in Kanazawa.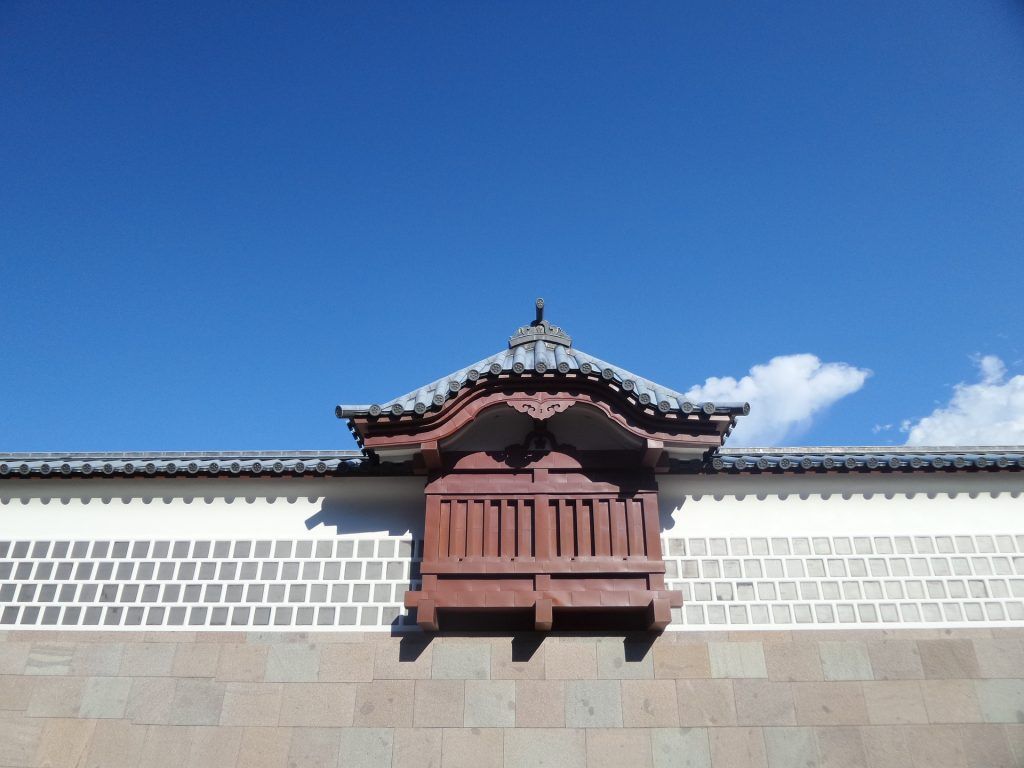 Gold Leaf Ice Cream Cones: You can get the real gold leaf in Kanazawa, but it'll cost you a small fortune. The city is famous for the stuff and it adorns buildings, artworks and other local attractions.
But for tourists who just want to have fun and enjoy a unique treat, try the gold leaf ice cream. No, it's not really gold, it's just food coloring. But for camera-happy tourists who want to show off the highlights of their trip to Kanazawa, it'll be enough to post a quick Insta of your glowing, glittering ice cream cone.
The Higashi Chaya Neighborhood: This is old Japan at its best. There are a few different sections of town in Kanazawa that compete for the title of "old town," but Higashi Chaya is probably the best, and best-known.
Once a nationally-famous geisha district, the place is now one of the coolest avenues for shopping, sightseeing and of course bistro-hopping. It's not only a perfect place for grabbing a quick meal, but has dozens of unique shops for great stuff to take home like Japanese porcelain bowls, clothing of all kinds, and fascinating works of art.
The former geisha venue, called the Shima Teahouse, has been transformed into a small museum for those who want to see what the local area was really like. But don't feel as if you have to spend money on Higashi Chaya. It's sometimes best to just stroll around the area and get a feel for what a truly historic Japanese city is like. Tourists say that there's something special about the "vibe" in Higashi Chaya. Maybe it's the tea, perhaps the geisha history, or it could be something in the ancient air of this charming alcove.
The Myoryuji Temple: Everyone knows it as the "Ninja Temple" but it doesn't matter what it's called. The place is the top site for visitors in Kanazawa. Lord Toshiie constructed the place in 1585 as a worship center during the famed Edo Period of Japanese history.
The story of its nickname is intriguing. It was designed to keep intruders out. To do this, the architects created all sorts of false fronts. What looks like a two-story structure, for example, really has four levels inside. This ancient, clever building is a favorite of children and adults who travel to Kanazawa, which makes it the top stop on almost every tour bus that passes through town.
The 21st Century Museum of Contemporary Art: If there is the Metropolitan Museum (New York's MOMA) of Japan, this is it. The nationally known site houses some of Japan's beloved modern artworks as well as pieces from all over the planet.
Unlike any other structure in the city, the museum has no real entrance. Instead, there's a circular walkway that eventually leads to the "inside" of the building. The whole thing is very, very modern, like its name.
The exhibits are as creatively thought-out as the building itself. There are plenty of interactive displays that children love, as well as pieces you've probably seen in art books and always wondered, "Where is that located?"
Art and Craft Experience: This one comes with a charge, but the price is reasonable and the experience is a blast. You'll be able to spend about half of a day learning some of the city's trademark crafts. For example, you begin by learning how to properly prepare green tea and special sweets. Of course, you get to eat and drink what you make, so that's just a bonus.
Next, an experienced teacher will show you how to hammer real gold lacquer into art all your own. After that, you'll have a private visit to the nearby Kenrokuen Garden, an ancient, and sacred, local site. Before you leave, another instructor will show you how to make a small Samurai figure from metal, which you can take home. It makes the ideal souvenir for anyone under the age of 12.
Tour the Samurai District: Here's where the true story of the famed Samurai warriors comes to life. This is one of the best-guided tours in Kanazawa. There's a small fee, but what you get in return is amazing. Anyone who enjoys stories of "true Samurai" escapades will gobble this tour up and love every minute.
The guide takes small groups through the neighborhood where the warriors used to live. It's right at the bottom of a hill, on top of which is the ancient Kanazawa Castle. You'll see how the Samurai lived, and even walk through one of the restored homes where an actual group of warriors and their families once resided. This is Japan at its most fascinating and is not to be missed.
Visit the Kenrokuen Garden: You can see this garden as part of the Art and Craft Experience listed above, but if you dedicate a couple of hours just to see the garden, you'll be even more rewarded by its beauty and grandeur.
This ancient attraction came into being during the Edo Period, when Japan's Samurai culture reigned supreme. It's typically noted as being one of the nation's three best gardens. In business as a tourist attraction since the early 1870s, Kenrokuen features what its creators wanted to convey to those who saw it: spectacular views, scenic water, antiquity, large spaces, isolation, and artificiality.
The trees are planted in a unique pattern to display a completely different look with the passing of each season. No matter what time of year you visit Kenrokuen, you'll be amazed at how much planning and careful design went into the garden's conception.
Explore the Local Restaurants: Kanazawa is located in a wonderful geographic spot exactly between the Japanese Alps and the Sea of Japan. Two of the local specialties happen to be tourist favorites: sashimi dishes of all kinds and dozens of varieties of sushi. These inexpensive restaurants offer a family-style setup and a menu with plenty of local favorites you won't find in Tokyo or other big cities. These are the kinds of places that make Kanazawa a favorite vacation spot for Japanese people as well as international tourists.
Before You Go to Kanazawa
For unique travel destinations like Kanazawa, timing can be very important. Travelers should know that March through May, as well as the time period from September until the middle of November, are the ideal times to see Kanazawa in all its glory.
But actually, there is no "wrong" time to go as the weather is rather mild in general. That means even if you've booked a trip outside of the "ideal" times, you'll still be able to enjoy the city and its sights. Note that summertime in Kanazawa can get pretty humid and rather hot, so pack accordingly for a summer trip.
Winters, on the other hand, are wet and chilly, so bring your winter clothes just in case a few days of your trip turn out to be extra winter-like. Travelers typically find that about half of the year in Kanazawa, from the middle of November until the end of March, is a rainy-cloudy season, with the winter months sandwiched in the middle of that time period.
The official rainy season, however, runs from the middle of June until the very end of July, but don't expect it to rain every single day. Kanazawa is fun and interesting any day of the year. Because it's off the main tourist track in Japan (sort of), visitors won't encounter the large crowds found in major destination cities like Tokyo and Osaka.