Anyone who plans to travel to Japan should decide in advance about the most cost-efficient way to travel while in the country. Fortunately, Japan's national rail services offer rail, bus and ferry passes that help visitors save money and time (no standing in line). Most so-called "rail passes" are a misnomer because they allow travel on other forms of transport.
Also known as a "JR pass," the Japan Rail Pass is valid for more than just rail travel. Travelers will be able to use it on any form of transportation owned by the JR Group, one of the country's largest transportation companies. JR Group operates ferries, trains, city buses, and highway buses. A listing of the exact lines owned by JR Group, and on which visitors can use their passes, is here.
The best way to approach the "rail pass" question is to ask the right questions in the correct order. That means determining whether you'll need a pass at all, based on how much within-country travel you plan to do and when you plan to do it.
Fortunately, some helpful online calculators can make sense of the cost-effectiveness of a rail pass. But overall, travelers need to deal with four essential things when planning a trip to Japan:
Knowing the basic rules of in-country travel
Deciding whether a rail pass will save you money
Choosing the right pass based on your itinerary
Buying and activating the pass at the right time
With those questions in mind, here are the details for each step of the process, along with a quick tutorial about IC cards for quick and easy rail travel when you have to take a non-JR train:
Step One: Know the Basic Rules of the Game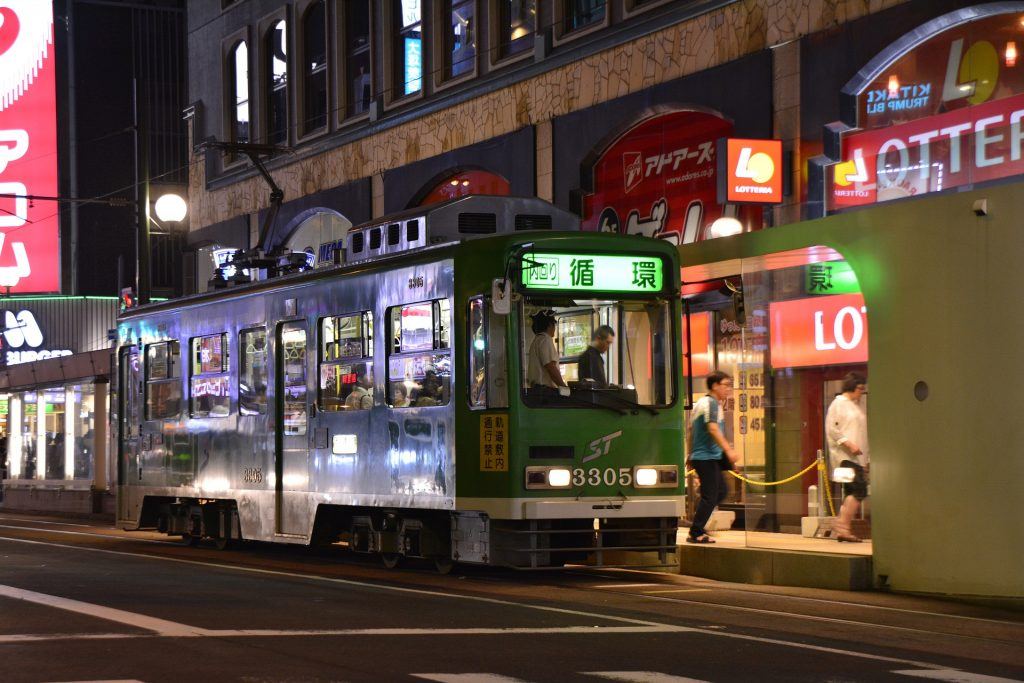 Learn how the system works As with all things Japanese, there are formalities and specific rules for purchasing travel passes. Some passes, for example, cannot be purchased in Japan but must be bought outside the country. This is just one example of the many regulations that pertain to Japan travel passes.
Save money and prevent travel headaches Following the rules can save a person a huge sum of money and therefore it pays to learn the specifics about the various travel passes, especially the national rail ticket, called the "Japan Rail Pass."
Tourists really do get special treatment There are several regional passes and a few other ways to get from point A to point B in Japan that can add up to huge savings. Note that most of the discount passes are not available to Japanese residents or long-term visitors (people on work permits or cultural visas, for example).
Long ago, the Japanese government's transportation authorities decided that foreign visitors would spend more money and time in the country if discount travel passes were available. Thus, the so-called J-Rail pass system was born.
Rail passes for foreign visitors have been an economic boon to Japan, helped tourists save tons of money, and stimulated travel to areas outside the major hubs of Tokyo, Kyoto, and Osaka, which was one of the government's initial goals for the rail pass scheme.
Step Two: Find Out if a Rail Pass Will Save You Money
"Do I really need a rail pass?" This is by far the most crucial question to ask when planning a trip to Japan. Unlike some of the European and even U.S. travel passes that offer huge discounts and virtually open-ended travel for a set fee, the Japan rail passes (both the national pass and the regional passes) can be pricey for tourists who don't plan to do a lot of in-Japan traveling. But for most travelers, the passes are a good idea and will save money compared to standard-fare tickets.
Here's how to decide whether a Japan rail pass is a good idea:
Carefully map out your planned in-country travel destinations and length of stay at each place. The official Japan Rail website lists the current prices for each type of pass. After that, visit Hyperdia to see how much the standard rail tickets cost for your intended trips. Remember that a "standard fare" has two parts: the seat fee for unreserved or reserved seating, plus the basic fare amount.
Now compare those standard fare totals, for all your journeys, with the one-price cost of the national rail pass listed here. Note that the prices listed at the above link are for the national pass, not regional passes, which are often much less costly than the national pass. To compare your itinerary's standard fare prices with any of the regional pass prices, visit the official Japan Rail Pass website's page for the local passes.
The bottom line: The key to this whole exercise is to learn how much you'll save with a rail pass. About 95 percent of all visitors to Japan will be able to save a significant amount by purchasing a rail pass, whether the national version or a regional pass.
Step Three: Deciding Which Kind of Pass to Buy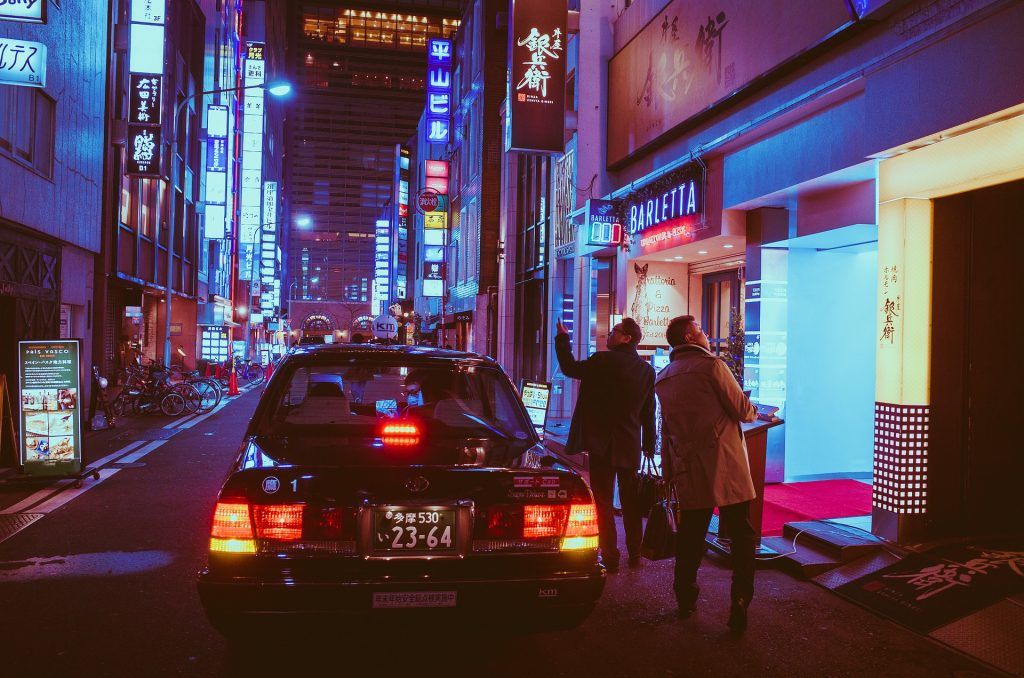 If you've discovered that a rail pass is a smart way to go, there's still a bit of math left before you're finished. This challenge is almost entirely based on where, in Japan, you'll be traveling.
As a general rule, tourists who intend to roam all over the country will do best with the national pass. Those who will be focusing on only one or two regions, like Hokkaido or Kanto, will likely be wise to buy one or two regional passes rather than the national pass.
Step Four: Buying and Activating a Japan Rail Pass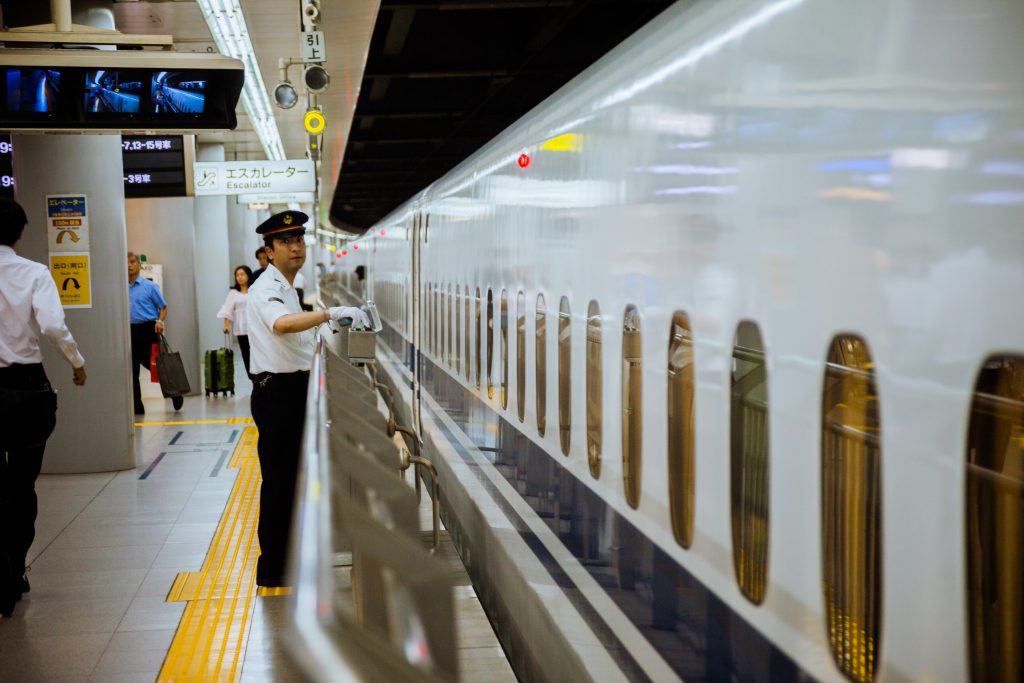 This is actually the easiest piece of the travel puzzle because the prices are set, as are the exact methods for purchasing passes. There's very little room for error here as long as you follow the rules exactly as the Japanese authorities have laid them out. The only decision points within this question's parameters include simple choices like, "Should I get the 'first-class' or 'standard' version of the pass I've chosen?"
At this point, you're ready to visit one of the approved websites and plunk your money down. After that, the only issues are red-tape procedures like exchanging the voucher for an actual, hard-copy rail pass and making sure to activate the pass at the right time to maximize its savings power.
Buying and activating the pass of your choice is easy. Follow the rules set out by the Japanese government travel authorities, head to an approved website, and buy your preferred pass. There's usually a choice between two levels of service, each with different prices. In almost every case, based on thousands of tourists' reviews, the lower-priced pass yields the best value.
How to purchase and activate a rail pass:
Buying national and regional passes: Once you've decided to purchase a pass, you will be visiting one of the approved JR Group online sellers to buy a pass. There are eight choices here depending on whether you want a national pass or one of the seven regional passes.
Travelers can purchase rail passes from dozens of official agents of JR Group. One of the biggest ones is JTB Corp., whose main ticket site is here. Green, aka "first class" JR passes cost considerably more than standard tickets, but do offer bigger seats in cars that are usually less crowded.
If you are a large person, or just want more space and a more relaxed time boarding and getting off the trains, then the green pass might make sense for you. If you're looking to minimize travel expenses, then the standard ticket is probably a smarter buy.
For regional passes, JTB also has a simple interface for buyers. There are four so-called "tourist" passes for targeted areas, in addition to the 11 primary regional passes.
Each one has its own pricing and distinct advantages for tourists. The regional and tourist passes almost always end up being saving money for visitors, even with minimal usage because they are discounted from the base JR pass fare, are good for unlimited use, and often allow for non-JR transportation usage. JTB has a link for direct purchase of these passes, or for exchange orders, here.
Pertinent information for each regional pass:
Hokkaido area
The JR Hokkaido rail pass is one of JR Group's best-selling regional passes because it allows for very thrifty travel within one of Japan's most scenic areas, Hokkaido. The pass is good on the wide network of JR trains and buses on the island.
There are a few excluded bus lines, but not enough to hinder travel. The pass can be purchased online or even in Japan (unlike the national JR rail pass) at the central Hokkaido rail stations or at the two major Tokyo airports, Haneda and Narita. The Hokkaido passes come in 3, 5, 7, and a flexible 4-day version, starting at JPY 16,500 for the adult 3-day pass, and going up to JPY 24,000 for the 7-day pass.
East Tohoku region
This pass, commonly called the "East pass," encompasses the entire region that lies northeast of Tokyo. It comes in one version, a 5-day "flex" ticket that allows use for any five days within a 14-day stretch. With a price of JPY 19,000, this is one of the only JR Group rail tickets that tourists can buy as an "e-ticket."
It's easy to buy the East Pass in Japan at airports and virtually any JR East rail station. Some of the most popular tourist destinations are included in the Tohoku area, like Akita (the area that gave its name to a beloved breed of dogs), Morioka, Shinjo, Sendai, Fukushima, Tokyo, Omiya, and Utsunomiya.
East Nagano and Niigata
This is the other "JR East" rail pass and has the added advantage of including a passage on some non-JR routes as well, including those in Nikko and Izu localities. Like the other JR East pass, it is available at one price point, JPY 17,000, for a 5-day flex usage.
Kansai
Many tourists gravitate to the Kansai pass because it includes travel in some of Japan's most popular, and historical, regions. While not valid on the Shinkansen (Bullet train), this pass will get you to and from the area's primary airport, Kansai International, as well as to Nara, Osaka, Kyoto, Kobe, and Himeji. It comes in 1, 2, 3, and 4-day choices with prices from JPY 2,200-6,300.
Kansai-wide
The Kansai-wide pass differs from the Kansai pass by including more travel areas and use of the Shinkansen (Bullet train). It comes as a 5-day, JPY 8,500 ticket and includes travel for Kinosaki, Kansai, Okayama, and Wakayama. There is an added bonus in that it allows for the use of the Bullet train from Osaka to Okayama as well as the airport express at Kansai International Airport. The Kansai passes are sold in Japan and at most of the JR West rail stations.
Kansai-Hiroshima
This 5-day, JPY 13,000 pass is one of the newer offerings from JR Group. It is valid on some of the Bullet train lines within the region, as well as the highly popular routes between Hiroshima and Osaka, one of Japan's most-traveled train paths. Unlike most other JR passes, especially the national pass, this version allows users to ride the Mizuho and Nozomi lines, a wide range of local trains and the ferry Miyajima. Seasoned travelers often say this pass offers the most for the cost.
Sanyo-Sanin
This "West Japan" pass is offered as a 7-day, JPY 19,000 ticket, and includes Hiroshima, Himeji, Tsuruga, Shimonoseki, Kobe, Osaka, and Hakata. It's also valid for travel on the Fukuoka-to-Osaka Bullet train line and associated JR trains. Users are also able to ride the Nozomi and Mizuho Bullet trains, two of the nation's best rail rides.
A treat for holders of this pass: the ability to ride one of Japan's most luxurious trains, the "Rail Star," Bullet train, on which every seat is "first class." This is another favorite for people who want to focus on one large, historic area in Japan with minimal travel expenses. Tourists have been known to ride the incredible Nozomi Bullet train and plush Rail Star multiple times, back and forth, with this pass.
Hiroshima-Yamaguchi
Another of the JR West passes, this 5-day, JPY 11,000 ticket allows for use of the Sanyo Bullet train, the Nozomi, the Mizuho, the Miyajima ferry, and most local trains. There is a price hike if you purchase in Japan, so try to get the "early bird" discounts offered online for most of the regional JR passes. But for those who do buy after arriving in Japan, simply visit Kansai Airport or any JR West rail station. Main areas of travel for this pass include Masuda, Hakata, Shimonoseki, Onomichi, and of course Hiroshima.
Shikoku
The "all-Shikoku" pass is sold in 2, 3, 4, and 5-day versions from JPY 6,300 to 9,700. Though the travel area is limited to the island of Shikoku, it covers any and all rail lines on the island, not just the JR trains. Travelers can buy this pass online or at any of the JR Shikoku JR offices.
Kyushu
One of two Kyushu passes, this one is also known as the "all Kyushu" pass because it covers the entire island, one of Japan's most scenic. It allows for travel on the Sonic express trains, the famous Bullet train of the area, the "Tsubame," but is not good on buses, other Bullet trains in the area, or any sleeper trains.
It comes in 3 and 5-day versions at JPY 15,000 and JPY 18,000, respectively. This pass has been in demand recently as more and more tourists discover the wondrous beauty of the city of Kagoshima, truly one of the jewels of Japan. Warm beaches, volcanoes, breathtaking views and dozens of historically unique sites make the Kyushu area, and Kagoshima in particular, a must-see part of Japan.
Northern Kyushu
With prices of JPY 8,500 and 10,000 for 3 and 5-day passes, the Northern Kyushu JR ticket is aptly priced, will get you to all the major sites in northern Kyushu, and can be purchased outside the country at the main airport in Fukuoka or at Kyushu offices of the JR agency. Note that this pass does not allow for use of the Tsubame Bullet train.
Tourist: Takayama-Hokuriku
The 5-day, JPY 14,000 pass allows for easy passage between Osaka and Nagoya on JR trains but also includes local bus services and the famed Hokuriku Bullet train. This is the part of Japan famous for thatched-roof homes and farmhouses, none of which are accessible by train. That's why JR included bus usage within the allowable travel choices on this pass. For people who long to see and visit "old Japan," this rail pass is the one to get.
Tourist: Alpine Takayama-Matsumoto
A 5-day pass costs JPY 17,500 for this "Alpine" pass, but it cannot be purchased in Japan. One of JR Group's most popular passes, travelers need to buy an exchange order, just as they would for a national JR pass. That small hassle is worth it when you consider that this pass allows for local and express lines between Matsumoto, Nagoya, Gifu, Toyama, Takayama, and Gero Onsen. There's also a very popular and scenic route between Shinano Omachi and Toyama called the "Alpine route," that is included in the ticket price. Some of Japan's historic, meditative snow scenes are a part of the coverage area of this pass.
Tourist: Ise-Kumano-Wakayama
Another of the "buy outside Japan" passes, this 5-day, JPY 11,000 ticket includes local bus services as well as JR rail lines because many of the area's famed tourist sites are far from the train tracks, like the Kumano Kodo trails, and the Ise Jingu shrine.
Tourist: Mt. Fuji-Shizuoka
At JPY 4,500 for a 3-day duration, this pass is one of the best buys from JR Group. It includes all JR train, bus, and ferry lines in the area that surrounds Mt. Fuji. A quick look at the map reveals that the travel area is small. The good news is that the Mt. Fuji-Shizuoka region is packed with interesting things to do, and fascinating things to see, like Atami City and its famous hot springs, the Suruga Bay ferry with its hypnotic views of Mt. Fuji's sacred peak, and the crystal clear lakes of Kawaguchi and Yamanaka.
Become familiar with the pricing situation. Prices change periodically based on two things: The exchange rate between the traveler's home currency (dollar, pound, peso, yuan, etc.) and the Japanese yen. The second factor is that the official prices set by Japanese travel authorities are subject to change at any time, so travelers should be sure to double check exact fare prices before purchasing. The data below are accurate as of late 2018.
Green ("first class") and standard prices for in-Japan and outside-Japan purchases are listed here.LINKhttps://en.wikipedia.org/wiki/Japan_Rail_Pass#Rail_PassLINK Keep in mind that there are 7-, 14-, and 21-day versions of the national pass. The regional passes are of short duration but come at much lower prices. According to JR Group, the most commonly purchased ticket of all is the 7-day, adult, standard car JR national rail pass, which currently sells for JPY 29,110 ($258, or £201 or €226).
Activating passes: Take the exchange order to any of thousands of locations within Japan. Official JR train stations are the most convenient for travelers to trade in their exchange order for a rail pass. A listing of the main JR stations is here.
Using the passes: Remember that all JR passes, whether national or regional, are only valid on forms of transportation owned by JR Group. This covers a lot, but it also excludes things like overnight sleeping compartments, even on JR-owned means of transportation.
It's also important to know that JR rail passes cannot be used for private compartments, cannot be used in automatic ticket gates, are not transferable from person to person, cannot be extended, cannot be used on Mizuho or Nozomi trains, and cannot be refunded at any time. There are a few other restrictions listed here.
Keep in mind that the regional JR passes often have fewer restrictions, cost much less and are a better bargain for anyone who wants to "specialize" in a certain region, like Hokkaido, and Northern Kyushu. The Northern Kyushu pass, for example, allows full use of local buses. That's ideal for exploring the area's old-Japan style thatched-roof houses, which are not accessible by any of the train lines.
Get an IC Card for Convenient Train Travel in Japan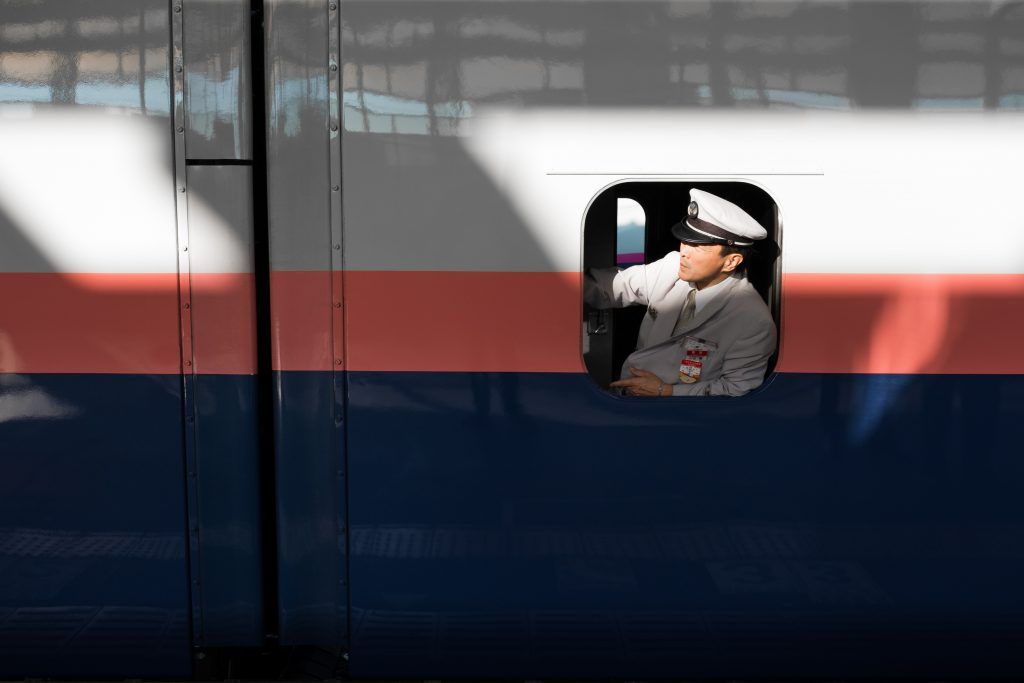 When your J Rail pass is turned down because you're outside the coverage area, or the time has expired, it's a good idea to have a pre-loaded IC card to fill in the gaps.
These super-handy, prepaid rail cards let you move through the gates quickly. Simply fill it with as much money as you want (if you don't spend the full amount, you get it back, less a small service fee) and wave it over the black grid at rail gates. Your fare is automatically deducted from the card's balance. The screen next to the turnstile will display your remaining balance.
IC cards work on most forms of public transport in Japan, including buses, trains, airport shuttles, overnight and between-city trains and more. The "more" includes use at vending machines, retail stores, and hundreds of restaurants.
The cards work with an integrated circuit (hence the IC name) and allow for seamless travel between train companies without having to purchase transfer tickets, stand in line, and figure out how to use the correct Japanese phrases with the station employee. Using the IC card will also get you a modest discount on rail fares in big cities like Tokyo.
You can buy IC cards at airports and from thousands of vending machines in Japan. To make sure you return the card when you're finished with it, there's a small "deposit" that is withheld from your first purchase amount (500 yen), and most vending machines will have a minimum purchase amount like JPY 2,500 or less.
Some savvy tourists put JPY 10,000 on their IC cards at a time, use them for local travel and fast food, and then replenish the cards when the balance gets low.
Train and bus stations have "contactless grids" that are designed for the IC cards. Travelers simply wave the card over the grid and hear a beeping sound that means the fare has been charged. If the card doesn't have enough money on it to pay the fare, the screen will tell you to re-load the card at a nearby terminal.
Japan's big cities are "IC-friendly," which means you can purchase IC cards just about anywhere and use them for all sorts of daily expenses besides rail travel and vending machines. Other uses include fast-food restaurants, convenience stores, parking fees, coin lockers, courier services, and much more. Look for the "IC" logo to be sure that the card is accepted at a particular place.
For those who have JR passes of any kind, the IC card makes sense because it is a no-hassle way to connect train-to-train even when the JR pass doesn't work or has expired.
Final Thoughts, Warnings, and Travel Emergencies
Final Thoughts
To truly understand the way rail passes work, it helps to first learn the basics about traveling in Japan as a foreign visitor on a temporary visa. After getting a grasp on the basics, it's time to dig in deeper and discover all the pertinent details about the national travel pass and the several regional passes.
The four steps outlined above will take you in a logical, systematic direction for completing the sometimes challenging process of obtaining the right rail pass for your trip or help you realize that you don't need one at all.
Prices are only a small part of the picture, but price listings will help travelers decide which pass is the smartest buy. Remember that those who plan on remaining in their city of arrival might do best to simply purchase local rail and bus tickets as the Japanese do.
Warnings
You must be a temporary visitor to Japan to be eligible to purchase a rail pass. Purchasers must pay for the rail pass before arriving in Japan in most cases.
Note: Japanese travel authorities are currently conducting an experiment whereby travelers will be able to purchase JR passes in Japan. This is a first! The trial runs until March 31, 2019, and may or may not be extended. The downside to in-country purchasing of passes is cost.
For the convenience of being able to buy the passes in Japan, JR boosts the price between 10 and 13 percent on all passes. Another disadvantage is that the in-country purchases are only available at a few airports and train stations. Travelers are better off, concerning cost and convenience, using the standard system of buying JR passes before traveling to Japan.
When travelers purchase a JR pass online, they receive an "exchange order" that can be traded for a rail pass after arriving in Japan. After the exchange order is issued to the traveler, the traveler has 90 days to exchange it for a rail pass.
When trading the exchange order for the pass, the traveler must present both the exchange order and a valid passport. Besides, the traveler will have to fill out an application, stating on the form the first day the traveler intends to use the pass. This is known as the "activation date."
Because passes have time limits, the activation date is used to measure the valid period of the pass. This pertains to the national pass and also to regional passes, all of which have varying times of validity based on price.
Travelers who lose their exchange order can get a refund by filling out an official request form. However, if the rail pass itself is lost or stolen, the JR office cannot give refunds. Protect your rail pass as if it were cash or gold. If you lose it, it's gone.
Emergencies Large and Small
The Japanese are prepared for emergencies. If there's an earthquake or weather incident, be sure to follow the crowds to the nearest shelter area. Because the country is susceptible to various kinds of disasters, including floods, earthquakes, severe weather, and more, there are strict emergency-preparedness routines in place.
When you hear emergency information on a loudspeaker, or a police officer is using a megaphone to announce information to crowds, pay attention to what the Japanese do and follow along. There are safe areas for earthquakes and other disasters, so be ready to move.
For small, personal travel emergencies, it's best not to lose your cool. For example, if you find yourself stranded due to an uncooperative JR pass, mechanical problems on the rail lines, a small earthquake, or a weather incident, it helps to know that you have options.
Consider walking or taking a taxi to your destination after consulting a map. Especially in places like Tokyo, Osaka, and Kyoto, it's often a matter of walking 30 or 40 minutes to reach your hotel or taking a taxi from the train station to your destination. Taxis operate around the clock in the big cities, but charge about 15 percent extra during late-night hours and early in the morning.
At the large train stations in the main cities, there is usually at least one person on staff that speaks a little English, Spanish or French. But, it's best to download a quickie Japanese phrase app to your phone, so you'll be ready with some basic "survival" lingo in case you need it. If you find yourself on a strange train platform in rural Japan at midnight, a few words of Japanese will go a long, long way.
Get a language app and practice with it before departing for Japan. Here are six, one of which will be compatible with your phone type, no matter where you're coming from.
LINKhttps://www.fluentu.com/blog/japanese/best-japanese-translation-app/LINK
A valid JR rail pass, a full IC card, and a simple Japanese language app will get you through just about any travel emergency that might come up. Japanese train personnel are immensely helpful and will do their best to help resolve your dilemma no matter what challenges arise.