Just the mention of Tokyo brings to mind so many things in a traveler's imagination: the Tokyo Museum, the famously efficient Tokyo express trains, Tokyo tea ceremony, skyscrapers, the varieties of Tokyo sushi, cherry blossom season, the notoriously changeable Tokyo weather, pachinko parlors, the Tokyo Ghoul manga series, sumo wrestling, Tokyo garden spots, shopping in the Ginza district, and hundreds more.
A Few Basics for Travelers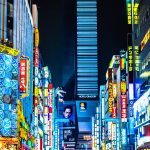 Spending time in Tokyo is a treat for even the most experienced traveler. No Japan guide would be complete without mentioning how densely populated the region is. The official Tokyo population is 14 million, but the metro area, sometimes called Greater Tokyo, contains 38 million people. It's crowded by bustling and fun place to visit.
Haneda and Narita International airports serve the city and thousands of taxis, trains, and private chauffeur services get everyone from point A to point B in a rapid and efficient style. The weather offers up humid, hot summers but typically cool winters with little to no snowfall. But like other Asian cities on the Pacific Ocean, daily weather is apt to change in an instant, so travelers should be prepared for a wide range of temperatures and precipitation scenarios.
It's impossible to choose just ten things to do in Tokyo that will satisfy every taste, but the following list is a good starting point. It contains enough traditional culture and modern big-city atmosphere to whet any travel appetite. Remember, while traveling in Tokyo as a visitor is that the city is literally enormous, easily three or four times the size of an average tourist locale. Whenever 38 million people are involved, a traveler's itinerary can be as varied as time allows.
Stroll through Historic Meiji Shrine
Just a short walk from the well-known Harajuku rail station is one of Japan's most famous shrines. It's not only a UNESCO Heritage site but one of the most-visited spots in the nation. Millions of Japanese and non-Japanese walk through the Meiji Shrine each year. It's free to enter and is open from sun-up to sundown.
Austere, quiet and oddly serene within the hustle-bustle of Tokyo, Meiji Shrine is named for the beloved emperor who ended the country's 300-year isolation and opened it up to the world. The breathtaking gate is more than 40 feet high and was built from a special tree that was 1,500 years old. Entering the gigantic park that sits around the shrine is a special experience. The 200 acres of lush greenery offer a magical glimpse into Japan's history and religious traditions.
If you want to pray, there's a water bowl near the entrance where you can cleanse your hands and dab a bit of water onto your mouth for ceremonial purposes. After that, watch the Japanese as they write their prayers onto slips of paper and place them on the wall. Others simply give a small donation, bow slightly with the head, clap two times and then do a final bow. Many wishes are granted, especially sincere ones, according to local legend.
Try to visit on Sunday morning and there's a good chance you'll see a traditional Japanese wedding ceremony, which is like nothing in the West.
Get Your Green Fix at Shinjuku Gyoen National Garden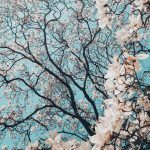 There are so many gorgeous places in Tokyo that saying "This garden is beautiful" has almost no meaning. But the fact is that Shinjuku Gyoen is called a National Garden for good reason: it is simply the most wonderful green space in the city.
It encompasses several specialized, incredibly manicured gardens like the Taiwan Pavilion, the French Formal, the Traditional Japanese Garden, the Mother & Child Forest, and the world-famous English Landscape Garden that is so beautiful and post-card like that you'll wonder whether it's a real place or just a gigantic oil painting.
The place screams, "Have a picnic here," so be sure to have some food available to snack on while viewing the various gardens within the Garden. It's also a great place to take kids because of all the open space and family-friendly food stores nearby. Between the train station and the venue's main entrance, you'll find plenty of stores that sell box lunches, perfect for an afternoon at the city's coolest green attraction.
There's a very small admission charge for the garden, which is open every day from 9 a.m. until 4 p.m., except Mondays. From the Shinjuku rail station, one of the city's biggest, exit out the south gate and proceed heading east down the main street.
Don't Miss the Tsukiji Fish Market
The Tsukiji is the largest fish market in the world and without a doubt one of the busiest places on the planet each morning between 5 and 9 a.m. From the moment the tuna auction begins in the pre-dawn hours until the last fish-seller closes up shop around nine, the place is a vibrating, pulsating, horde of fish-loving humanity packed in like human sardines. But, it's a once-in-a-lifetime experience and a favorite of regular Japan tourists.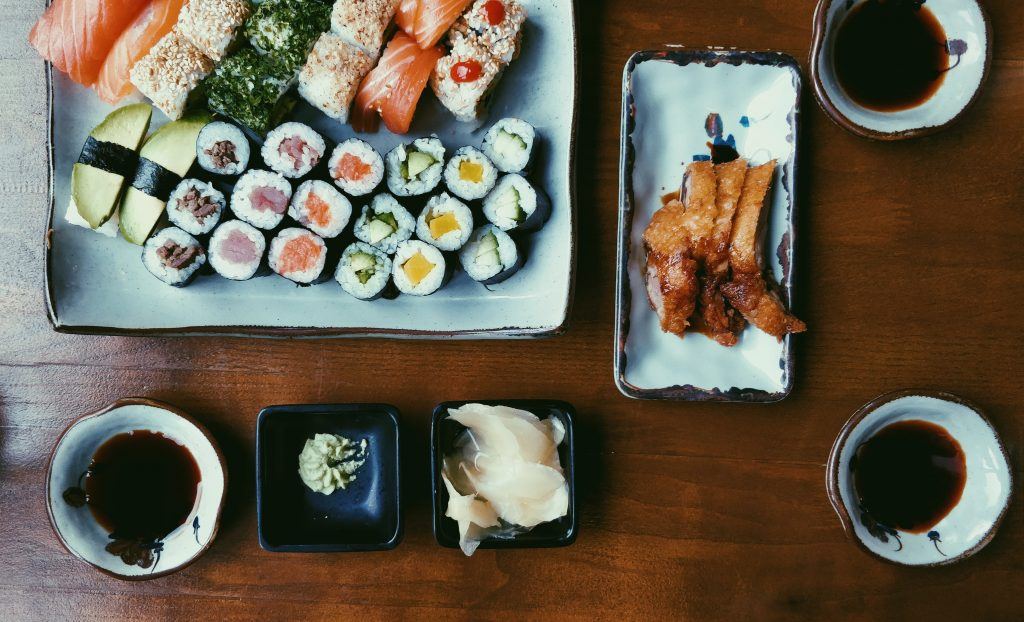 If you want to begin your day with a breakfast of the world's greatest sushi, enter at the central gate near Shin-Ohashi road in front. Inside, look for the nearby vegetable and fruit sellers' tables and ask someone where Sushi Dai is. Just say "Sushi Dai wa, doko des ka," and you'll be ushered down a small path toward the restaurant. Nearby Sushi Dai is another incredible little place for sushi lovers called Daiwa-Zushi.
You'll pay between 350 and 900 yen per piece, but the portions are large and the "fat tuna" is the best there is. Be sure to say, "Chu-toro kuda sai," (which means, "Fat tuna please,") and you'll receive the most delicious sushi that exists.
Don't forget to explore the "outer market" where all sorts of fish products are on offer, including knives, snack cakes, and genuine wasabi. This is real Japan and the memory of Tsukiji will stay with you for the rest of your life. Ask for the "Tsukiji" rail station stop. Everyone will know where you want to go.
People-watch at Shibuya Crossing
What some call the world's busiest pedestrian crossing, just outside Shibuya Station's "Hachiko" exit, Shibuya Crossing is a quintessentially Japanese phenomenon. Picture this: at a massive intersection packed with vehicles of all kinds, the traffic lights all turn red, at the same instant! All those wheels come grinding to a complete halt as thousands of people cross the streets in every direction. There's nothing like it anywhere else.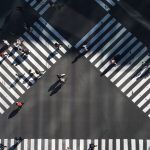 It's not just the crossing experience that makes this place so special. The shopping and eating choices are nearly infinite. There are hundreds of trendy boutiques at the Shibuya "109" mall on one side, while the train station features authentic Japanese meals and packaged items like octopus, endless fish salads, seaweed wraps, fried eels, grilled meats, Japanese sweets, matcha tea powder, rice crackers, and pickles like you'll see nowhere else on earth.
Be a clever traveler and head to one of the second-floor coffee shops so you can watch the grand traffic-pedestrian dance take place from a high perch. It's also a great place to take photos from.
Go to a Kabuki Play
Tokyo's "Kabukiza" is in the Ginza district an features nearly 1,900 seats within a four-floor layout. To see Japan's traditional theater here, tourists are advised to purchase a "single act" ticket rather than a ticket for an entire performance. This keeps costs down and won't take up an entire day of your time. Plus, most Japanese do it this way to save money and see some great theater for about an hour.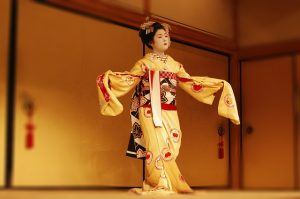 In all Japan, Kabukiza is the only theater that has performances daily. There are both matinee and evening shows, and each one features the full range of Kabuki skills, including comedic performance, dancing, and classical arts. The single act tickets are a wise choice for visitors, as the cost is only 1,000 yen or less and can be used for any of an entire show's four acts.
For flexibility and price, this is what most locals do and it makes good sense for tourists too.
Kabuki is popular so be prepared to wait in line for a while to buy your ticket. Most of the clerks at the ticket window understand basic English so speak slowly and clearly to help them help you. Arrive at the theater around 10 a.m. and head to the "single act ticket" counter, where you can begin purchasing tickets at 10:30 on most days. Don't be surprised if popular shows get sold out quickly, but the effort is worth it when you finally do snag a ticket to your first Kabuki show.
Inside the theater, there are many snack booths as well as souvenir shops and a full-service restaurant. Be smart and eat somewhere beforehand at one of the dozens of restaurants nearby. But you will probably want to pick up a shirt or sticker at one of the booths as a memento of your trip to the world's most famous Kabuki theater.
If this is your first time to Kabuki, try one of the famed "mede taiyaki" treats from the snack booth. It tastes much better than it sounds: a dumpling-and-bean-paste filled pancake that is typical fare for Kabuki theater-goers. It's filling, it's odd, it really does taste great, and it's even (sort of) good for you.
Explore the Real Tokyo Near Ichigaya-Yotsuya
The Ichigaya-Yotsuya area has its own train stops so it's quite easy to find. This is one of Tokyo's "typical" neighborhoods if there is such a thing.
It's not on most of the tour maps, which is why visitors can get a real taste of Tokyo here, near the Imperial Palace and one of Japan's most famous international schools, Sophia University (the Japanese call the place Jochi Daigaku). The school is gated but if you ask nicely, or are accompanied by a local person, the guard will let you stroll the grounds and view the campus.
Sophia University has a few buildings that survived WWII and stand as a reminder of what "Old Tokyo" looked like. Just outside the campus, you'll find some of the best noodle shops and mom-and-pop stores in the city. College students are everywhere during the school year but clear out after dark.
Bars, dancing, karaoke, traditional restaurants, international eateries, global fast-food chains, wide avenues, fish shops, fortune-tellers and all else that Tokyo has to offer sits between the two train stations, Yotsuya and Ichigaya. It's a short walk from either station to the university grounds, major shopping areas, and side streets lined with tiny shops of all kinds.
For some reason, tourists seem to stumble onto this neighborhood when they view the Imperial Palace and New Otani Hotel nearby. The New Otani itself is a fun place to explore because it's like a complete city inside a gigantic, oddly shaped building. One of the world's most famous hotels, the complex contains shopping, dining, dancing, bars, specialty shops, and is topped off with a circular restaurant that rotates (a novelty in Japan).
Take any city train to either the Yotsuya or Ichigaya station and start walking. Ask one of the street police or local shop owners which way to the university or Imperial Palace and you'll be on your way.
Watch a Sumo Match
Sumo wrestling is part sport and part theater. In September, May, and January the major bouts take place at the Ryogoku Kokugikan, the city's main Sumo venue. Bouts take place all day, admission fees are low, and the early morning matches are not crowded. Saturday and Friday's nights are the times when it's hard to get tickets but tons of fun to watch the local crowds go wild when their favorite wrestler takes the stage.
If you're not in Tokyo during bout months, ask a guide or Japanese-speaking acquaintance to call the venue and find out when training matches take place. Most allow visitors and charge either a very small fee or nothing at all. Sessions begin and end before 9 a.m. when they take place and many of the larger hotels can direct you to a nearby venue where training sessions are open to visitors.
All the major train lines stop at Ryogoku station but many of the training stables are located elsewhere in the city, so be sure to ask when you book a seat (or when your friend calls for information). For the formal matches, single ticket prices are comparable to the price of a movie ticket in most large cities, about US$20 for a single match.
Eat Street Foods in Shinjuku and Ginza
You can find Tokyo's famous street foods all over the city, but the hubs seem to be in Ginza and Shinjuku, where vendors hawk literally hundreds of tasty treats that are inexpensive and usually not all that nutritious. Things like yaki-tori, manchikatsu, and mitarashi dango are just a few of the delicious choices awaiting you.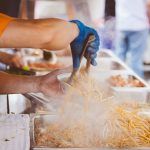 Suggestions: try five or six of the most popular (among Japanese) street foods and you'll no doubt find a personal favorite. Nikuman rolls are a big hit early in the morning on cold days. These meat or vegetable-filled steamed buns are a way to satisfy your hunger and warm your insides. Millions of nikuman are sold every day in Tokyo, especially in the winter.
Skewered, charcoal-grilled chicken pieces on a stick are perhaps the most popular single street food item in Japan. Locals and tourists alike enjoy these crispy little snacks that are seasoned with a sweetened, thickened soy sauce. They're cheap, filling and somewhat nutritious compared to the many fried foods offered on the city's streets.
Tamagoyaki (translation: grilled egg) is another local favorite. It's simply several layers of grilled egg batter that has been heavily seasoned and shaped into a rectangle and then placed on a stick for convenient "street eating," as the Japanese say. Also, make sure to put the following two treats on your must-try list: anpan and Harajuku crepes. In the universe of Tokyo street cuisine, there really is something for everyone.
Drink and Sing at a Karaoke Bar
Karaoke was invented in Japan in the 1970s and is considered something of a national sport, especially in Tokyo, where there are more bars and lounges per square inch than anywhere on the planet. One of the best, that is not overrun by tourists, is called Jan Ken Pon and is located smack in the middle of the Ebisu neighborhood. (The Ebisu train stop is on the Yamanote Line).
Jan Ken Pon opens around 7 p.m. each night but for karaoke enthusiasts, the best times are between 11 p.m. and 2:30 a.m. There's a cover charge but you get a lot for your expense: excellent cover bands play rock classics every night and the karaoke takes place in between the bands' sets.
Jan Ken Pon has a fun atmosphere with a large dance floor where an all-ages crowd sways to the oldies. Some of the more expert local karaoke stars are amazingly talented and can imitate the likes of Elton John and Billy Joel perfectly. You'll never forget your night at Jan Ken Pon.
Picnic at Yoyogi Park
Even the Japanese who visit the famed Yoyogi Park think of it as either a form of humorous diversions or a place for deep relaxation and play. Visitors to Tokyo should plan to spend at least a few hours checking out the various street musicians (in this case they're more aptly called "park" performers because it all happens within the confines of Yoyogi) like guitarists, harmonica players, small jazz bands, trumpeters, solo drummers, and an occasional violinist.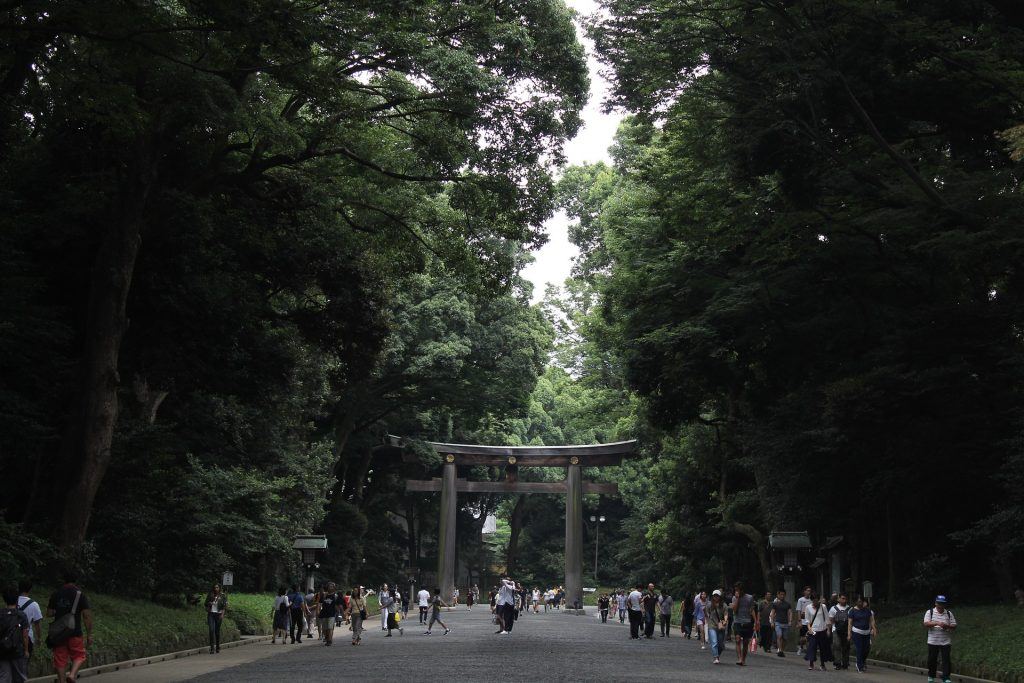 There's no charge to stroll through the park, and all the entertainment is completely free. Some of the best eye candy in the park includes the many Elvis impersonators, break and hip-hop dance troupes (some near-professional level and some quite amateur), women in poodle skirts, and other 1950s-inspired styles.
There are also large spaces for impromptu picnics and people-watching. Most of the entertainment tends to stay on the park's east side and is most active on Sundays, the national day off from work. For those who want to relax or get into some serious exercise, there's a large pond that surrounds a beautiful fountain, a huge field in the middle of the park, an inexpensive bike-rental shop, a long hiking/bicycle path, and a quaint little hut that offers snacks, beer and ice cream treats at reasonable prices.
You know this must be a great place if the Japanese consider it one of the best parks in the entire city. Admission is always free and the park opens at sunrise but closes at sundown each night. All the train lines stop near the park so be sure to ask a rail employee for "Yoyogi-Koen," which means "Yoyogi Park." Even the train workers who don't understand English know that 99 percent of visitors head to the park at least once during a trip to Japan.
Trip Planning the Easy Way
Tokyo is best seen in stages. Two weeks is a long enough stay to get most of the key sites in, but a month is ideal. Most tourists have favorite activities or interests they gravitate towards. Some people, for example, want to see art galleries and temples while others are interested in modern fares like the trendy neighborhoods and shopping in the Ginza.
A smart way to approach a visit to Tokyo is to sample a little bit of everything. The above list is a good way to do that. It was constructed with the generalist in mind. So check out the ten suggestions above and branch out to your specialty from there. Tokyo is packed with art, tradition, religious shrines, modernist architecture, incredible restaurants, a vibrant nightlife, and is an extraordinarily safe place to wander and explore. That's what traveling is all about!