Preparing a nice warm cup of ginger tea is an easy and healthy way to spend a few quiet minutes away from the worries of everyday life. Ginger packs plenty of nutritious advantages is relatively inexpensive and can be combined with other ingredients (like matcha tea) to create all sorts of delicious treats for breakfast, midday, or evening. Incredible drinks like ginger matcha and mint matcha teas are some of the best ways to discover the versatile realm of the ancient drink's taste profiles.
Recipe 1: Ginger Tea the Easy Way
For a reliably awesome ginger tea that works as a stand-alone beverage or goes with any meal, here's the basic secret formula, which has probably been in use for more than 1,000 years!
-1 teaspoon of grated ginger
-1 cup boiling water
-1 teaspoon of sugar (or your favorite replacement sweetener)
Heat the water first and then add the ginger root. Let the mixture sit for about 10 minutes. Strain the ginger remnants out and pour the liquid into a mug. Add sweetener (maple syrup works as well as sugar and seem to connect with the ginger's natural taste even better).
Recipe 2: Ginger-Matcha Tea Adds a Unique Flavor to the Day
The combination of ginger and matcha is a true delicacy for tea lovers. Try the basic recipe before customizing it to fit your own preferences.
-1 teaspoon of cooking grade (culinary) matcha tea
-1.5 cups of water
-2 teaspoons of grated ginger
-Juice of one-fourth of a lemon
Boil the water and then add the matcha powder and grated ginger. Whisk everything vigorously for a minute or so to combine the matcha and ginger. Let the mixture rest for 10 minutes before straining the ginger out and adding the lemon juice. You can substitute any sweetener in place of, or in addition to, the lemon.
Details, Details, Details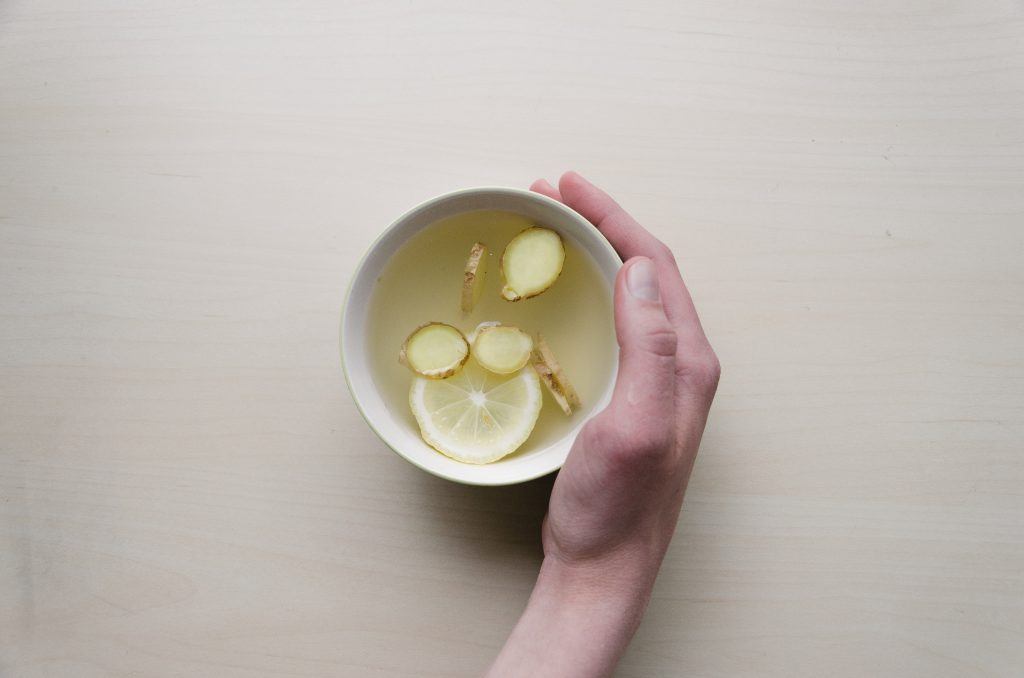 Ingredients are important. The water, the lemon, the ginger, and the matcha are parts of a culinary jigsaw puzzle, and it helps to take care when choosing each one. Here are some quick tips about each ingredient in ginger and matcha-ginger tea:
The Lemon: Look It Over, Don't Overlook It
The fast facts on lemon selection are easy to learn and vitally important for making the very best ginger-matcha tea. Always choose fresh, organic lemons that feel weighty for their size, and that firm but not overly thick or thin skins. The larger the lemon, the better the flavor in most cases. So, get the biggest ones you can find. Lemons can be kept for about one week at room temp, but for two or three weeks refrigerated.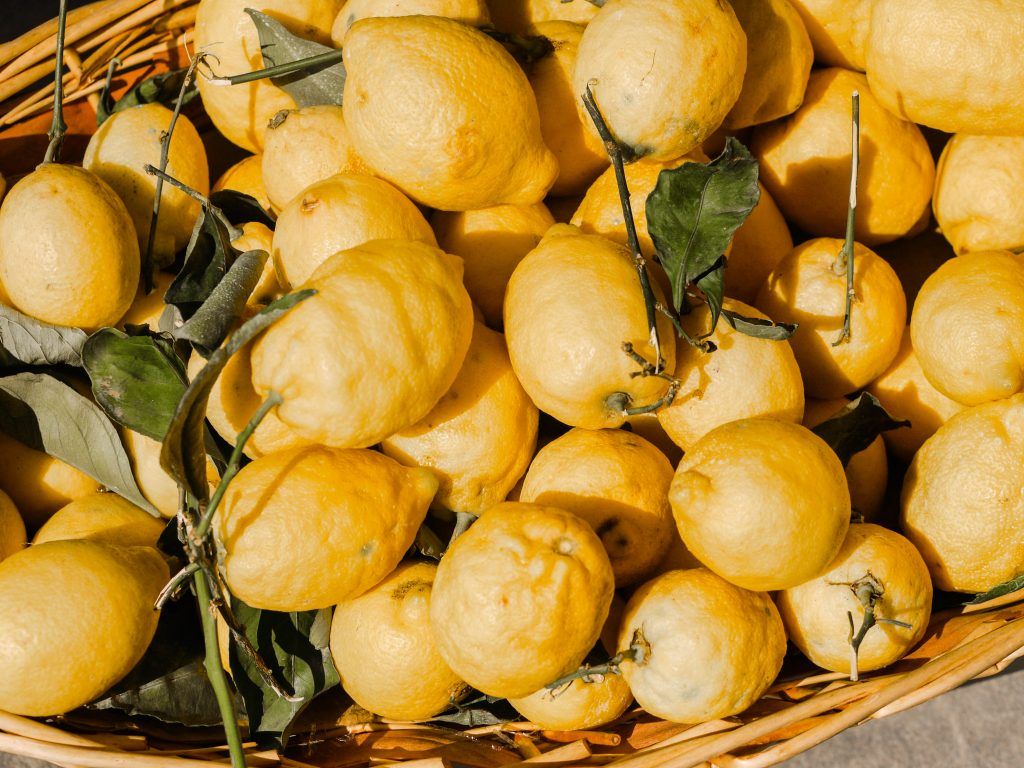 April, May, June, and July tend to be the best months, but lemons are in season throughout the year. Avoid lemons that appear soft, wrinkled, bumpy, or spongy. They are the "lemons" of the lemon world and yield poor tasting juice.
All Water is Not the Same
For best results, always use spring water or distilled water in ginger and matcha teas. Sometimes the natural minerals in certain spring waters can conflict with the tea and ginger tastes. That's why so many cooks prefer distilled water. For tea, use water that has been recently purchased so as to avoid "stale" tasting teas. Even the finest brands of distilled waters can degrade over time, and especially after being opened. The fresher the better is the rule for tea water.
Know Your "Cooking Grade" Matcha
There's no need to spend big money on ceremonial matcha blends. They aren't intended for the kinds of tea combinations most people enjoy, like ginger-matcha, mint-matcha, matcha lemonade, and others. Fortunately, there are dozens of culinary-grade matcha brands to choose from.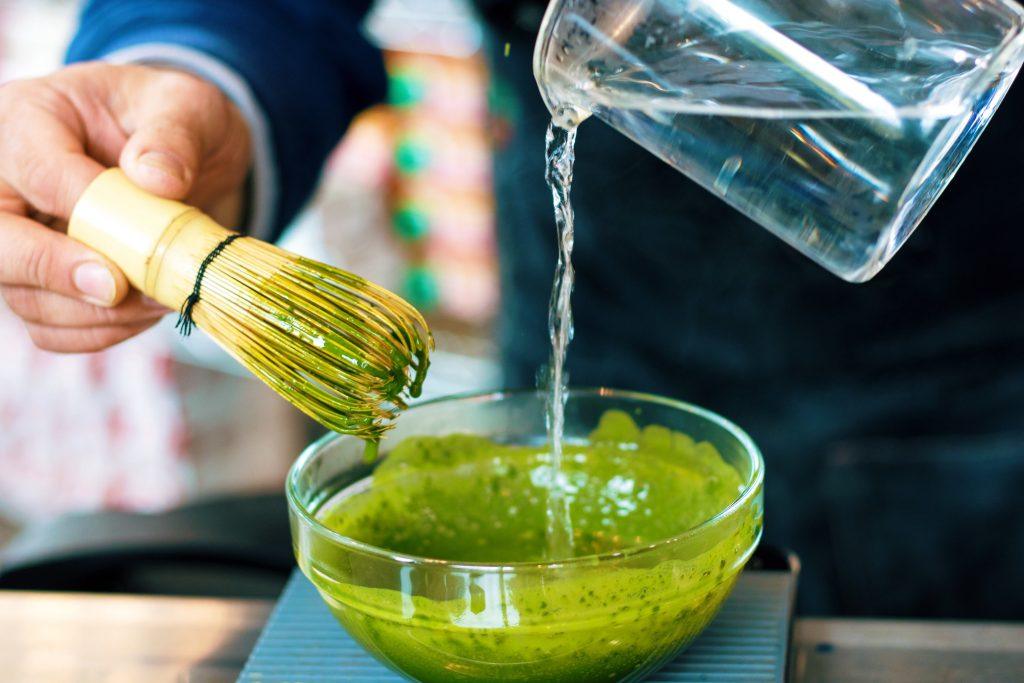 Used primarily for cooking and baking, cooking-grades are also popular as a low-cost version of matcha. They have a different taste but are still regarded as okay for tea-making, primarily when other flavors and herbs are involved. Culinary grade is ideal for blending with lemon, ginger, and other favorite add-ons to the standard cup of tea.
Cooking-grade matcha is not as sweet as the top, ceremonial, grade, and most people think its flavor is more robust than the top-grade matcha brands. When you buy it, try to find brands that smell fresh and are not coarse. A "grassy" aroma is what you want to aim for, even though the color won't be as bright green as ceremonial versions.
As with all things matcha, details beget details. Within the "culinary" (cooking) grade, there are five sub-grades of the tea. Anyone will do for ginger-matcha tea or other mixtures. The five grades vary in quality and price. They are, from the top down, Premium, Cafe, Ingredient, Kitchen, and Classic grades. Online matcha sellers usually carry at least two of these, so shop around and find something that fits your price range and go for it.
Triple Play: Health Benefits of Ginger, Lemon, and Matcha
What are the proven health benefits of the three key ingredients in ginger-matcha tea? Let's begin with ginger:
Ginger has a long history as a medicinal herb that was probably used in food preparation and as a curative at least as far back as the first millennium. A few of the herb's pluses: It's an antioxidant, can balance the blood sugar, help with weight loss, is a natural form of hydration, works against nausea, aids digestion and can lower cholesterol levels.
Matcha tea also acts as a strong antioxidant, detoxifies the blood, boosts the fat-burning metabolism, aids concentration, and can calm both the mind and body.
Lemon juice aids heart health, can help prevent the risk of kidney stones, can cut the risk of cancer, is a proven weight-control substance, and improves digestion.
Note: People who take anti-coagulant or any type of cardiovascular medications should probably avoid using ginger. Always ask your doctor if you have questions about a specific food.